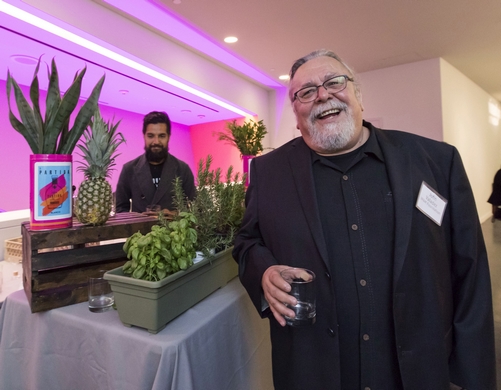 Community Check-in conversations between artists are an opportunity to see how people are faring amidst the challenges of the health crisis, to learn what challenges they are facing, how they are staying creative, and what they are hopeful for.
---
My Community, My Museum. Mi Comunidad, Mi Museo. 我的社區, 我的博物館.
VPAM Roll Call is a digital initiative dedicated to hearing from the many people who form our community. Through online conversations, blog posts, and activities, we check-in with artists, community members, and students at East Los Angeles College in an effort to promote virtual wellness and dialogue. VPAM Roll Call aims to provide opportunities to support one another while staying connected and inspired.
Join the conversation at #VPAMRollCall #MyCommunityMyMuseum
Connect to our platforms:
Stay up to date with important information about COVID-19 on the LACCD website. Here you can find information about the health crisis from the LA County Department of Public Health and specifically for ELAC and LACCD Students (English and Spanish). Read content directly in your language on the LA County Department of Public Health's website.
Bulletin Board: Use VPAM's Facebook page to share community resources