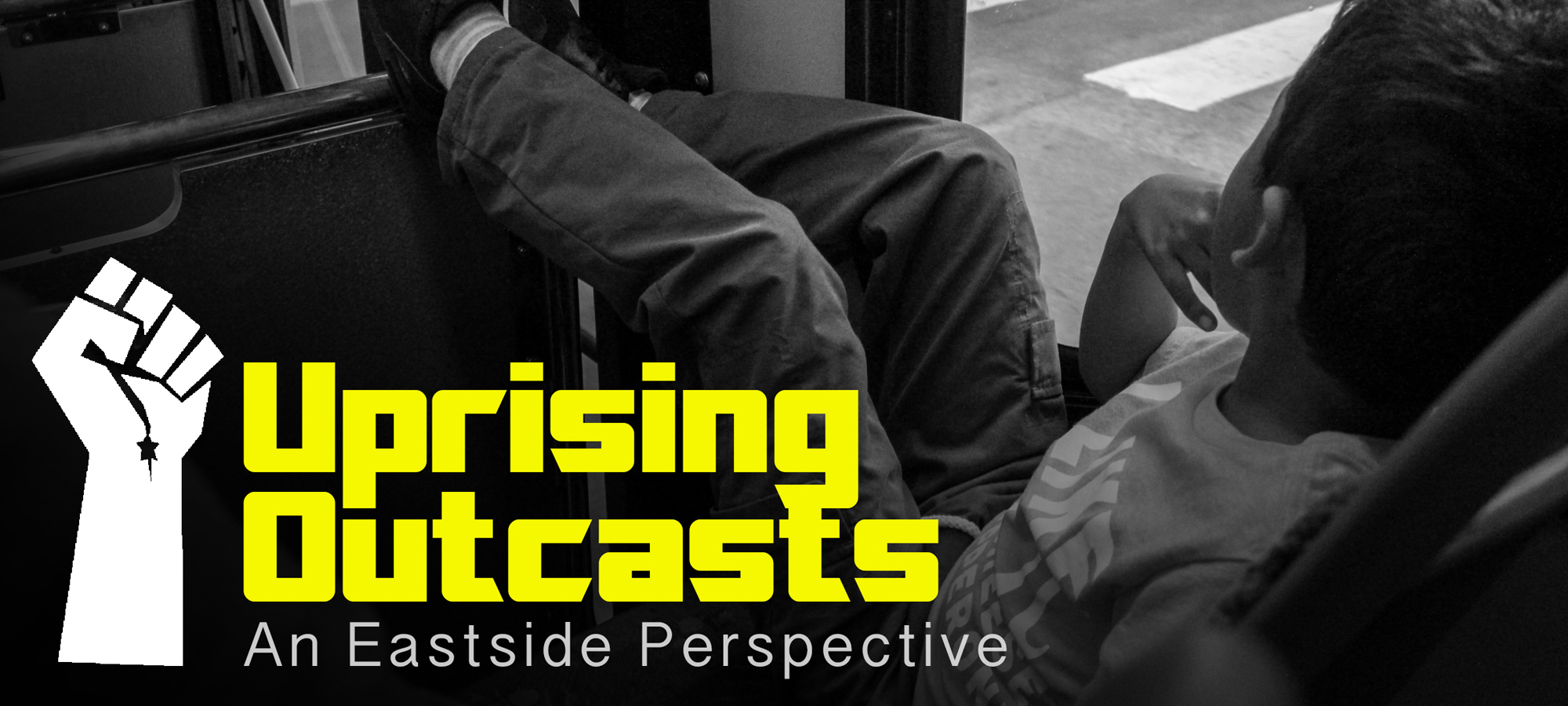 May 24, 2018 - June 2, 2018
Uprising Outcasts presents photographs and poetry by students from LA CAUSA Youthbuild, an organization in East Los Angeles that offers youth ages 16–24 the opportunity to earn their high school diplomas.
In conjunction with On-Site: Neighborhood Partnerships with the Los Angeles County Museum of Art, Los Angeles based photographer Rafael Cardenas from Rafael Cardenas: Backyard Tableaux, co-lead a workshop series with LA CAUSA instructors inspired by Mariana Yampolsky: Photographs from the Los Angeles County Museum of Art (LACMA).
Students were encouraged to explore issues that impact them and their communities. The exhibition title, Uprising Outcasts, is a reference to the fact that marginalized youth are often underestimated. This exhibition is a platform for students to share their stories and capture their surrounding environments.
On display in the Community Focus Gallery through June 2nd.