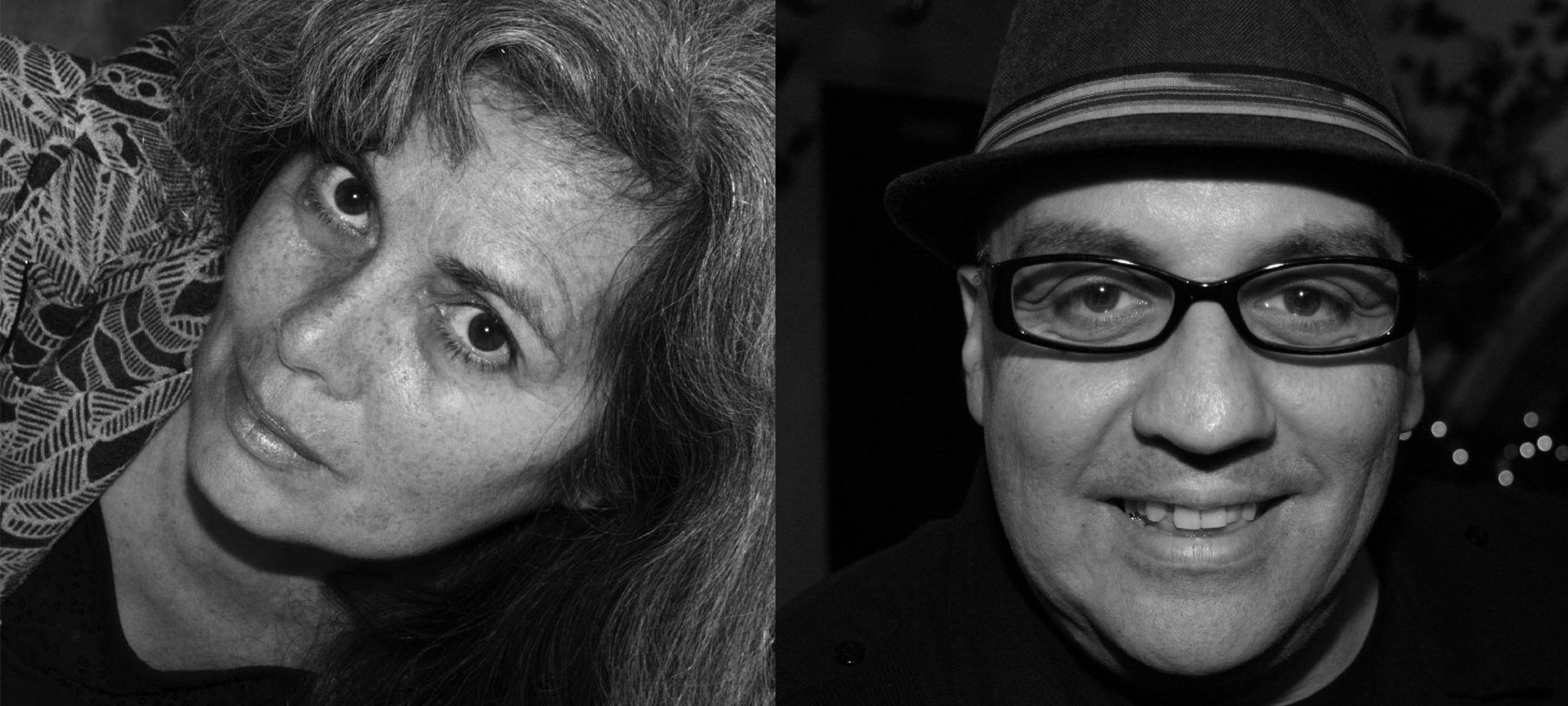 Join artists Delilah Montoya and Luis Alfaro in the galleries as they discuss their lifelong friendships with Laura Aguilar and reflect on the works on display in Laura Aguilar: Show and Tell. Moderated by curator Sybil Venegas, this intimate dialogue will be the final opportunity to view the exhibition.
PARTICIPANT BIOS:
Delilah Montoya is a contemporary artist and educator recognized for her innovative printmaking and photographic processes as well as her explorations of Chicana identity. She is Associate Professor and Area Coordinator of Photography and Digital Media at the University of Houston. Her work is included in the permanent collections of the Los Angeles County Museum of Art, Smithsonian Institution, Museum of Fine Arts, Santa Fe, and Museum of Fine Arts, Houston.

Luis Alfaro is a performance artist, writer, theater director, and community organizer. His work has often centered around the Chicano experience in Los Angeles, including life within the Pico-Union district where he was born and raised. He is Associate Professor in the USC School of Dramatic Arts and is a recipient of the MacArthur Fellowship "Genius Grant" awarded to individuals who have demonstrated expertise and exceptional creativity in their respective field.

Sybil Venegas is an art historian, writer, independent curator, and Professor Emerita of Chicana/o Studies at East Los Angeles College. She is a renowned scholar in the field of Chicana/o art history and is recognized as an early scholar in Chicana feminist art history and the cultural politics of Día de los Muertos ceremonials in Chicana/o and Latina/o communities. She is curator of the Laura Aguilar: Show and Tell exhibition.