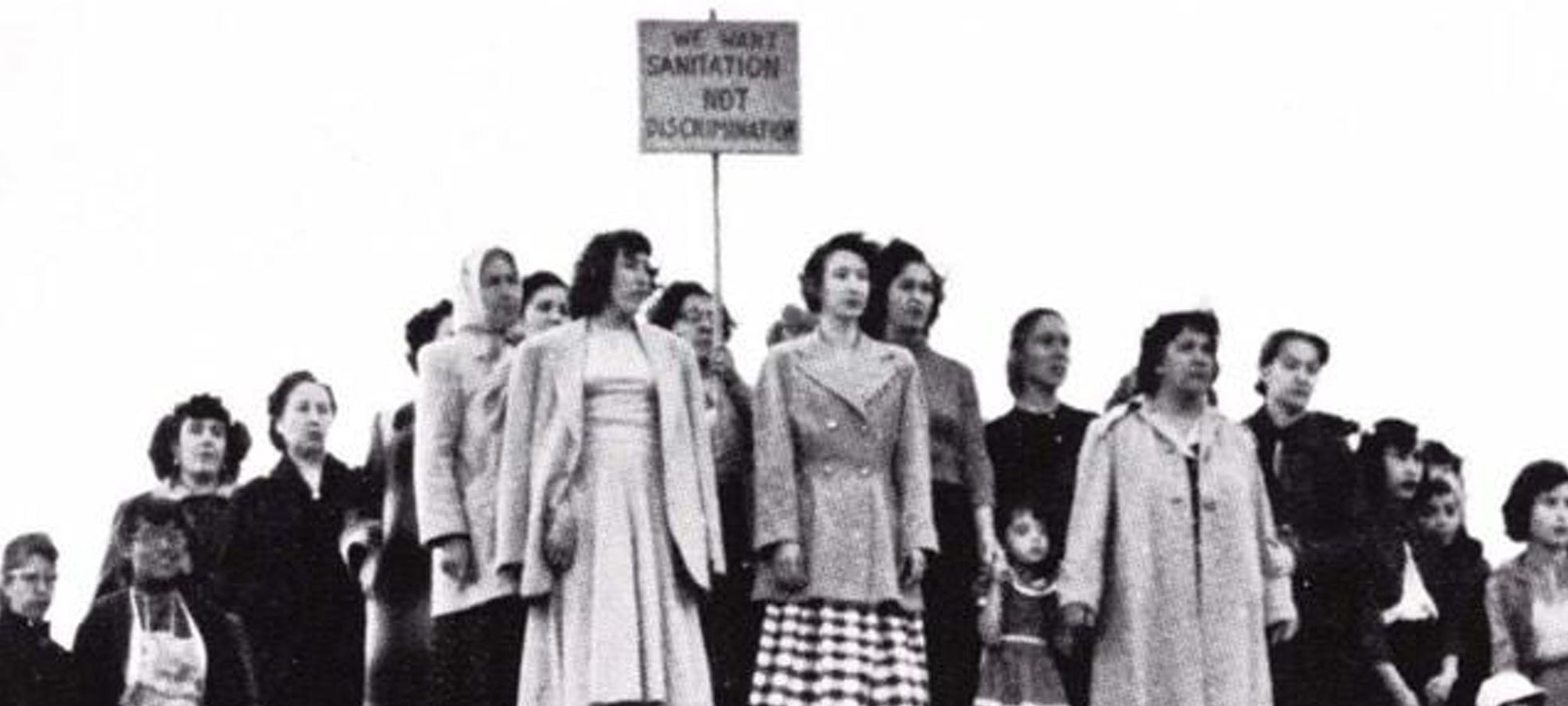 Image credit: Salt of the Earth (still with added graphics). Directed by Herbert J. Biberman, 1954.
Written by Michael Wilson and directed by Herbert Biberman, both blacklisted Hollywood filmmakers during the Red Scare, Salt of the Earth centers on the saga of striking Mexican American miners and the important role of the workers' wives. The film was frequently screened by Regeneración founder Francisca Flores within her community-based groups. Like Flores, Biberman was targeted by the United States government and the House Un-American Activities Committee and was one of the Hollywood Ten.
Film screening of Salt of the Earth (1954) is organized in conjunction with Regeneración: Three Generations of Revolutionary Ideology. The exhibition is on view at the Vincent Price Art Museum from September 29, 2018, to February 16, 2019.