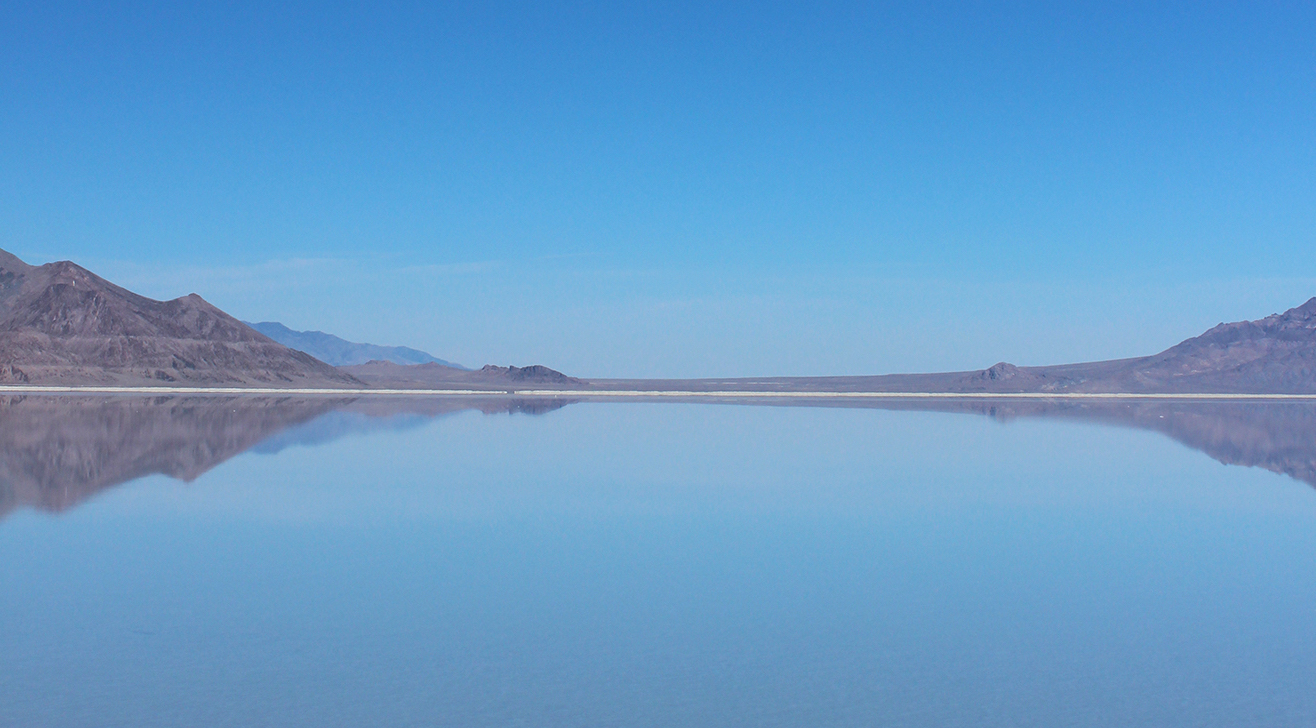 October 16, 2021 – February 5, 2022
Opening Reception: October 16, 2021, 4:00 – 6:00 PM

In their latest exhibition and collaborative research project, artists Javier Tapia and Camilo Ontiveros, in collaboration with Nicolas Garcia, Ruben Díaz and Steve Rioux, trace the movement of water across the United States and Mexico to raise poignant questions about water scarcity, climate change, and human disruptions to local ecologies.
The title Liquid Light, sums up the collaboration between artists as a poetic phrase, chosen because water is the protagonist of the film, both in abundance and in shortage. The exhibit is anchored by a newly-commissioned film that documents the life and pathway of the Colorado River, tracing its flow across numerous locales from the top of the Rocky Mountains down towards the southern border at the Sea of Cortez. By following the path of this river, the artists recognize both the beauty and necessity of water while also marking the ways in which it can be monetized, contaminated, and politicized.
The exhibition offers an immersive gallery experience, placing the film in conversation with audio loops, sculptural elements of salt, clay, and found objects to foster generative dialogues and new ways of understanding the geopolitics of the natural landscape.
---
About the Artist
Javier Tapia (b. 1976) is a Chilean artist, based in Denmark. Tapia grew up in Chile, where he studied Visual Arts at the Pontificia Universidad Católica. After finishing his degree, he pursued advanced studies in art theory and fine arts at the University of Barcelona and the Royal Academy of Art, Copenhagen, Denmark. He continues to live and work in Copenhagen and has exhibited his work internationally.
Camilo Ontiveros (b. 1978) is a multidisciplinary artist who works with installation, sculpture, video, photography, sound, text, and intervention to explore complex issues as they intersect with U.S.-Mexico relations. Born in Rosario, Sinaloa, México, Ontiveros immigrated to Southern California in 1992, the same year that bilateral discussions between the United States and Mexico concerning the North American Free Trade Agreement (NAFTA) were completed. He situates his practice within this history, often examining borders and the effects of neoliberal economic policy on the land, resources, and people of the Global South.
---
The exhibition is generously supported by the Ford Foundation and Danish Arts Council.

All exhibitions at the Vincent Price Art Museum are underwritten by the Vincent Price Art Museum Foundation and East Los Angeles College.