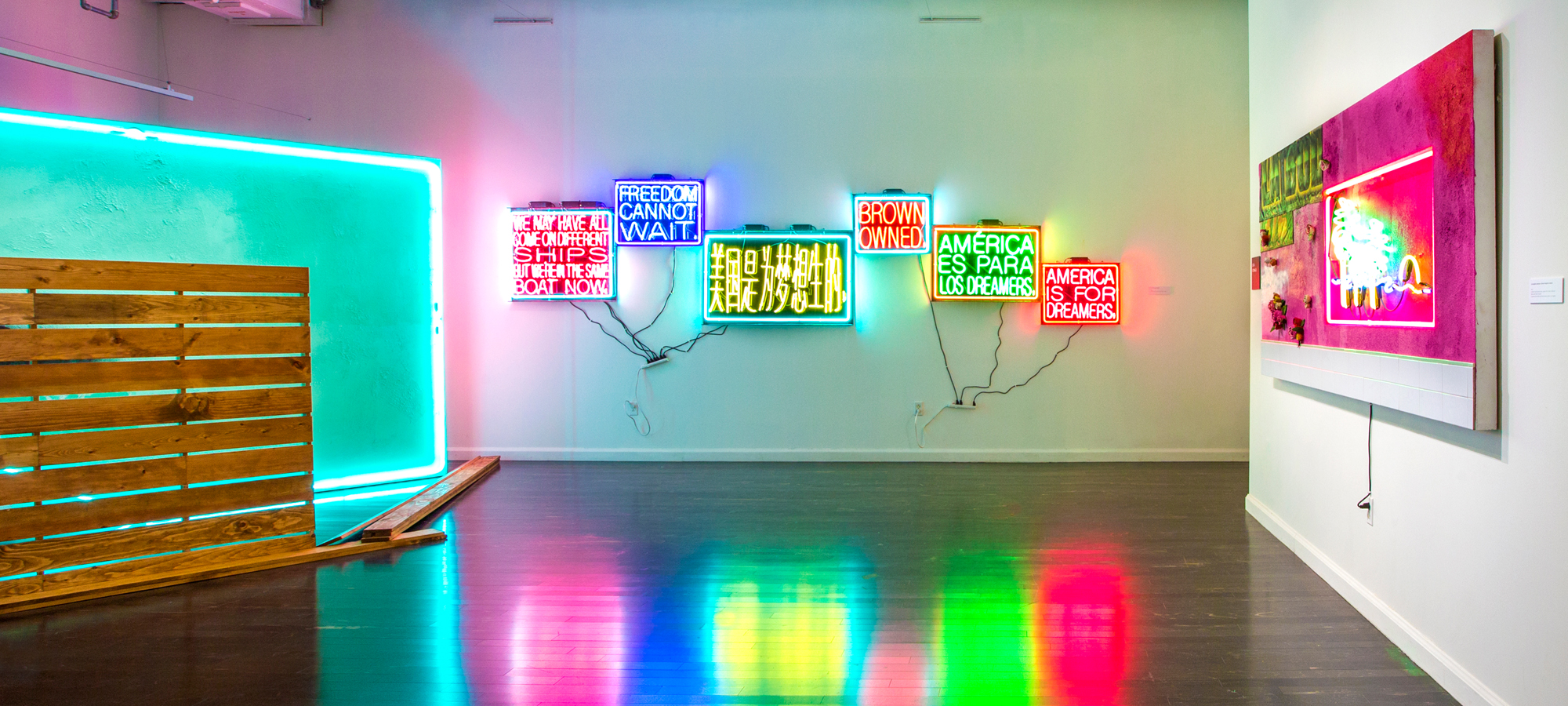 Organized in conjunction with the exhibition Patrick Martinez: America is for Dreamers, this special program is designed for students and the campus community and will feature an exhibition walkthrough with the artist followed by a Q&A lunch discussion. Light refreshments will be provided.
America is for Dreamers: Student Program is organized by the Vincent Price Art Museum with the East Los Angeles College (ELAC) Dream Resource Center and the Division of Student Services.
About the Dream Resource Center
The Dream Resource Center provides support to undocumented students, AB540 students, LGBTQ identified students, and other students at East Los Angeles College. Whether you are a new or continuing student, we are happy to assist you with the ELAC admissions process, Dream Act or FAFSA applications, and questions regarding your residency status. The Dream Resource Center is also a safe and supportive place to study and connect with resources.