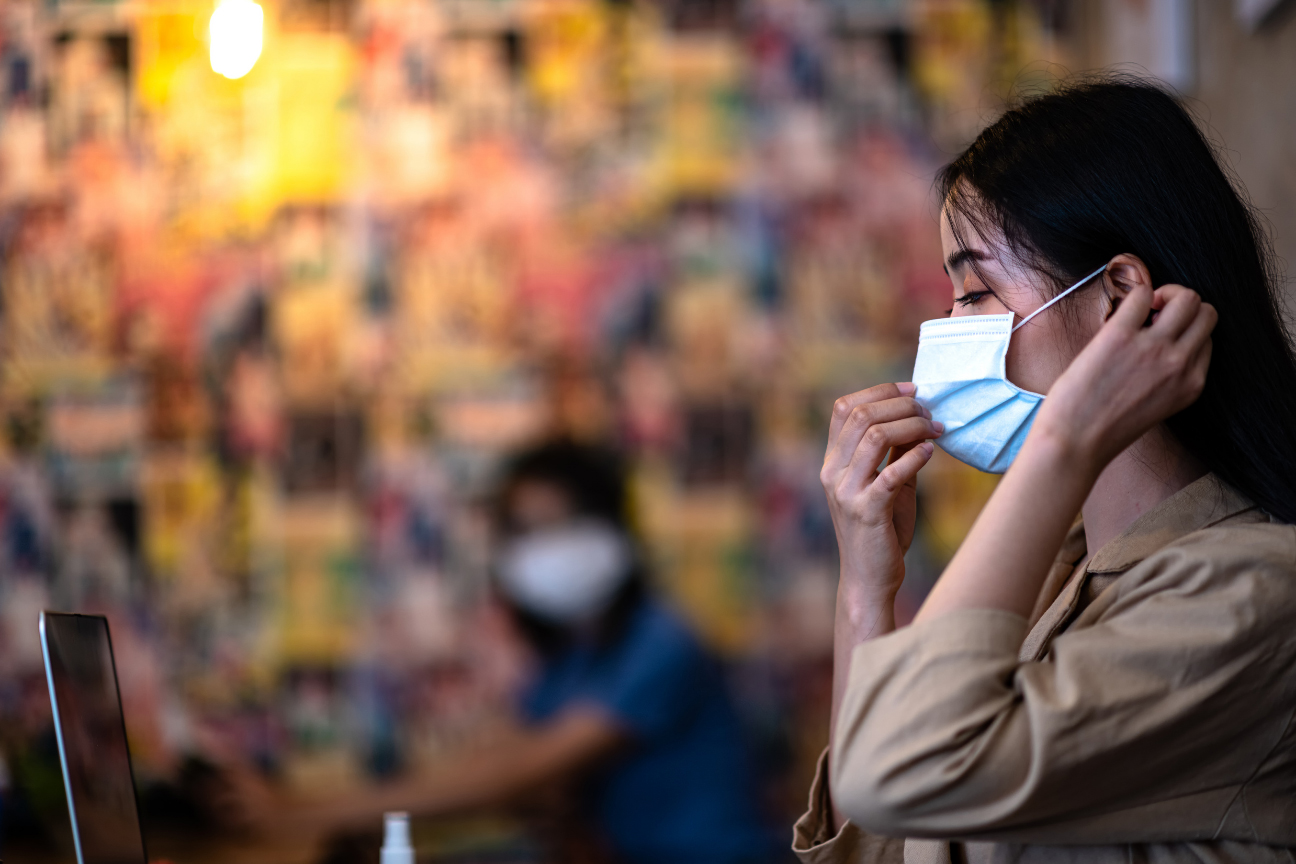 Join us in protecting the health of our community. We ask that guests follow these enhanced safety precautions, developed in response to COVID-19:
If you're feeling under the weather for any reason, please take care and stay home. We will be happy to schedule another appointment for you to visit VPAM.
In accordance with the policies of the Los Angeles County Department of Public Health for indoor public areas, face masks are required for all visitors ages 2 and up, regardless of vaccination status. Masks must cover the nose and mouth.
Maintain social distance. Stay six feet apart from others. Only 2 people are allowed in the elevator at one time.
Bag check

Our bag check is currently closed, so we strongly encourage everyone to leave backpacks, bags, and other large items larger than 11 x 17 x 8 inches at home or in the car.
If leaving your backpacks at home is not an option, backpacks may not be worn on your back; they must be carried by hand (below the waist) or worn on the front of your body at all times.

Hand-sanitizer units are available throughout the building located at the front desk and at the elevators on all three floors.
Please note that capacity limits, hours of operation, and our COVID-19 Safety Policies are subject to change for the galleries and all VPAM events.
LACCD colleges and District facilities (which include East Los Angeles College and the Vincent Price Art Museum) are under the jurisdiction of the Los Angeles County Department of Public Health, regarding Health Orders and safety requirements during the COVID-19 pandemic. For more information, Health Orders are posted online at
LACDPH website.