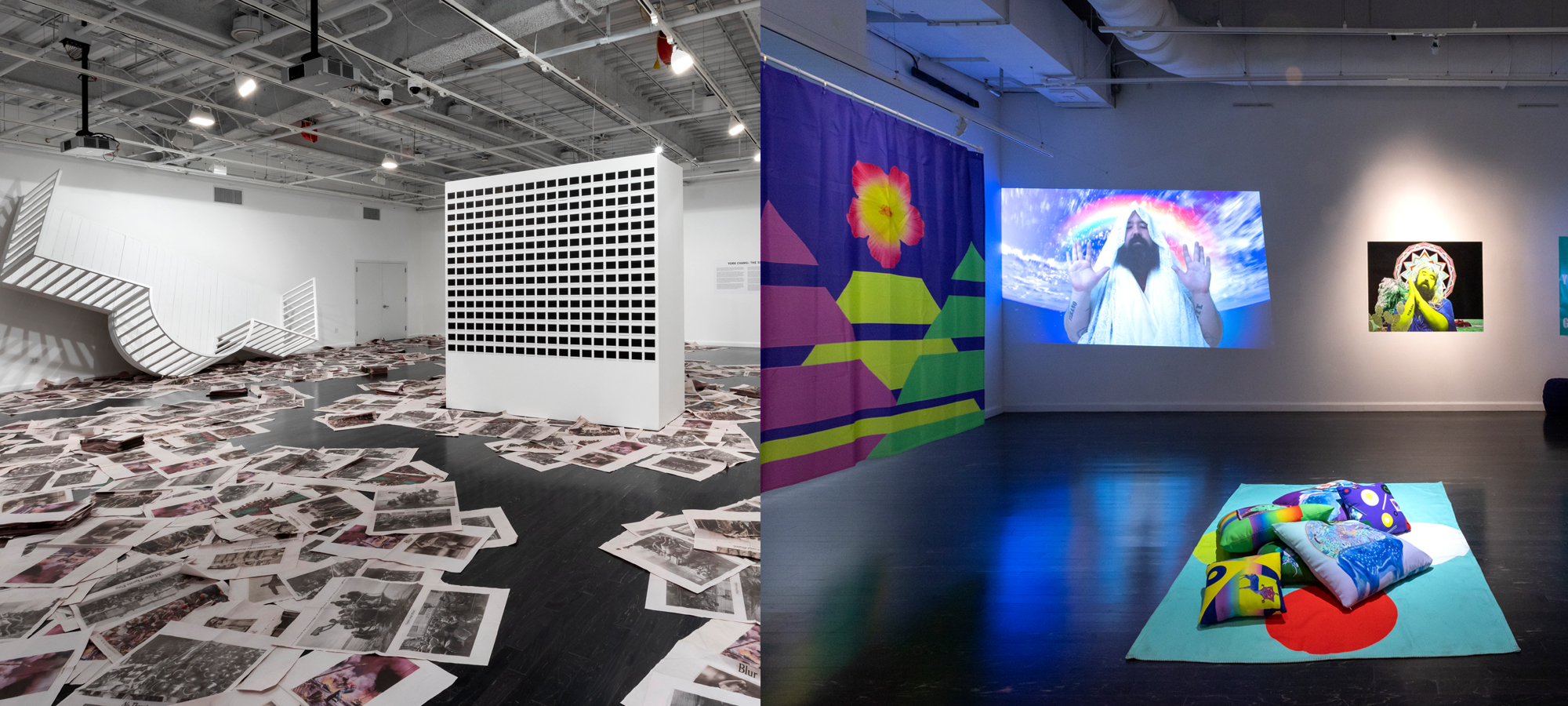 Join us for a special day of programming with artists York Chang and Edgar Fabián Frías. Participate in artist-led walkthroughs of the exhibitions, a flower essence workshop, and a closing reception for the exhibitions Edgar Fabián Frías: Perpetual Flowering and York Chang: The Signal and the Noise.
Program Schedule:
12:00 – 2:00 pm
Flower Essence Community Workshop with Edgar Fabián Frías
Edgar Fabián Frías will facilitate a flower essence making ceremony building upon their work with Saewon Oh, an herbalist, mystic, educator, and artist working with plants, their spirits, and herbal remedies. Participants will learn how to create flower essences–vibrational potions that address the physical, psychological, emotional, and spiritual aspects of wellness. Essences are safe and effective resources that help bring in the magic of the natural world into our everyday lives.
Co-hosted with the Tulsa Artist Fellowship.
2:00 – 3:00 pm
Exhibition Walkthrough and Conversation with York Chang
York Chang makes conceptually driven work which considers the relationship between images and text, and how collective action is influenced by spectacle and new forms of propaganda. In his exhibition, Chang employs mixed media strategies as interventions into information systems, appropriating newspapers, graphic displays, found images, and sculpture to create an immersive environment in the exhibition space.
Co-hosted with Taiwanese American Professionals - Los Angeles (TAP-LA) and OCA-Greater Los Angeles.
3:00 – 4:00 pm
Closing Reception
Celebrate the artistic achievements of York Chang and Edgar Fabián Frías during this final opportunity to view their exhibitions. Refreshments and cash bar will be provided.