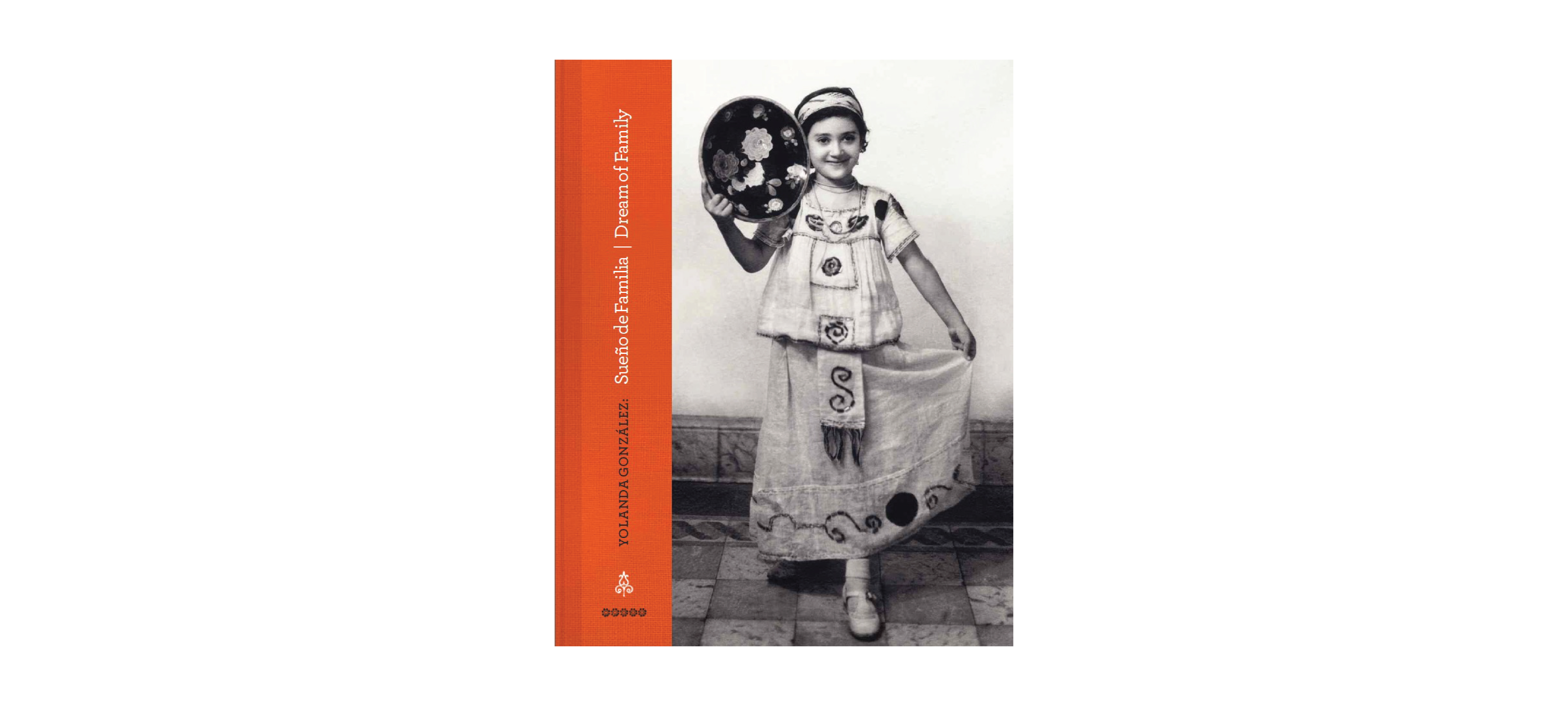 March 14, 2020
2:00 PM – 3:00 PM
Join us for a special day of programming in conjunction with the exhibition Yolanda González: Sueño de Familia / Dream of Family. Artist Yolanda González and Laura Stacia González will be in conversation with museum director Pilar Tompkins Rivas, followed by a book launch and signing of the exhibition's accompanying publication. This is the final opportunity to view the exhibition.
About the publication
Yolanda González: Sueño de Familia / Dream of Family is a celebration of the creative endeavors across five generations of a single-family, including Juan Nepomuceno López, Margarita López Ibarra, Yolanda López González, Yolanda González, Lauren Stacia González. across their artworks, which span the 1870s to the present, a broader narrative about familial ties and the vocation of art emerges. Through her practice, Yolanda González invites us to dream of family, our own family - the one we are born into, the one we make throughout the course of our lives, or the affinity we feel for images that connect us to each other.
Yolanda González: Sueño de Familia / Dream of Family is edited by Pilar Tompkins Rivas and Mark Murphy, with essays and contributions by Jimmy Centeno, Karen Mary Davalos, Guadalupe González, and Tompkins Rivas. Co-edited by Angela Costello. Design by Mark Murphy, Murphy Design.
Major support for this publication is provided by AltaMed, courtesy of Cástulo de la Rocha and Zoila D. Escobar.
$35.00 + tax
Cloth hardcover, full-color images with sport varnish. 112 paper pages. Trim: 7 x 9 inches Text: 6.75 x 8.75 inches.
About the exhibition
Yolanda González: Sueño de Familia / Dream of Family examines the artistic legacy of one family across 150 years from Mexico to the United States. Centered on the practice of Yolanda González, the exhibition creates a family portrait across five generations through works spanning the 1870s to the present, including drawings, paintings, ceramics, and printmaking. The exhibition considers transnational, long-term, and largely matriarchal transmissions of artistic inquiry and vocation, broadening the origin story of connected visual lineages of Chicana/o artists of González's generation.
Sueño de Familia references both González's iconic ongoing series of portraits Sueños (2000-present), or "dreams," and the act of dreaming – from associations forwarded through imagery within the artworks themselves, to aspirational notions of dreaming with and for one's family. As the works speak to each other across time, this exhibition charts a family tree of artists and elucidates new understandings of multigenerational, feminist art histories. González's family of artists includes great-grandfather Juan Nepomuceno López (b. 1860 - d. 1940) trained in Mexico by a French teacher, grandmother Margarita "Mague" López Ibarra (b. 1906 - d. 1999), active between 1920 and 1978, mother Yolanda "Yola" López González (b. 1930), who took up ceramics at the age of 83, González herself (b. 1964), prolific across diverse media since the 1980s, and niece Lauren Stacia González (b. 1988), an artist working in painting, printmaking, and ceramics.
About the artist
Yolanda González is a Los Angeles-based American artist known for her dynamic paintings, ceramic works, and numerous public and private art commissions. She has exhibited extensively internationally, with exhibitions in Africa, England, France, Italy, Japan, Russia, Scotland, Spain, and throughout Mexico, including presentations of her work at the Museo de Arte Carrillo Gil, Mexico City, and at the Centro de Las Artes de Monterrey, Monterrey. Within the United States, her work has been shown at the Hammer Museum, Japanese American National Museum, Monterey Museum of Art, Museum of Contemporary Art San Diego, Museum of Latin American Art, National Museum of Mexican Art, San Diego Museum of Art, Self Help Graphics & Art, Skirball Cultural Center, and the Vincent Price Art Museum.
Exhibition Credits
This exhibition is generously supported by AltaMed, courtesy of Cástulo de la Rocha and Zoila D. Escobar. All exhibitions at the Vincent Price Art Museum are underwritten by the Vincent Price Art Museum Foundation and East Los Angeles College.
Admission to all exhibitions and programs at the Vincent Price Art Museum is free. Onsite parking $2 in the structure located at Collegian Avenue and Floral Drive. Using public transit? Ride the Gold Line! Exit Atlantic Boulevard and walk northeast towards Avenida Cesar Chavez.