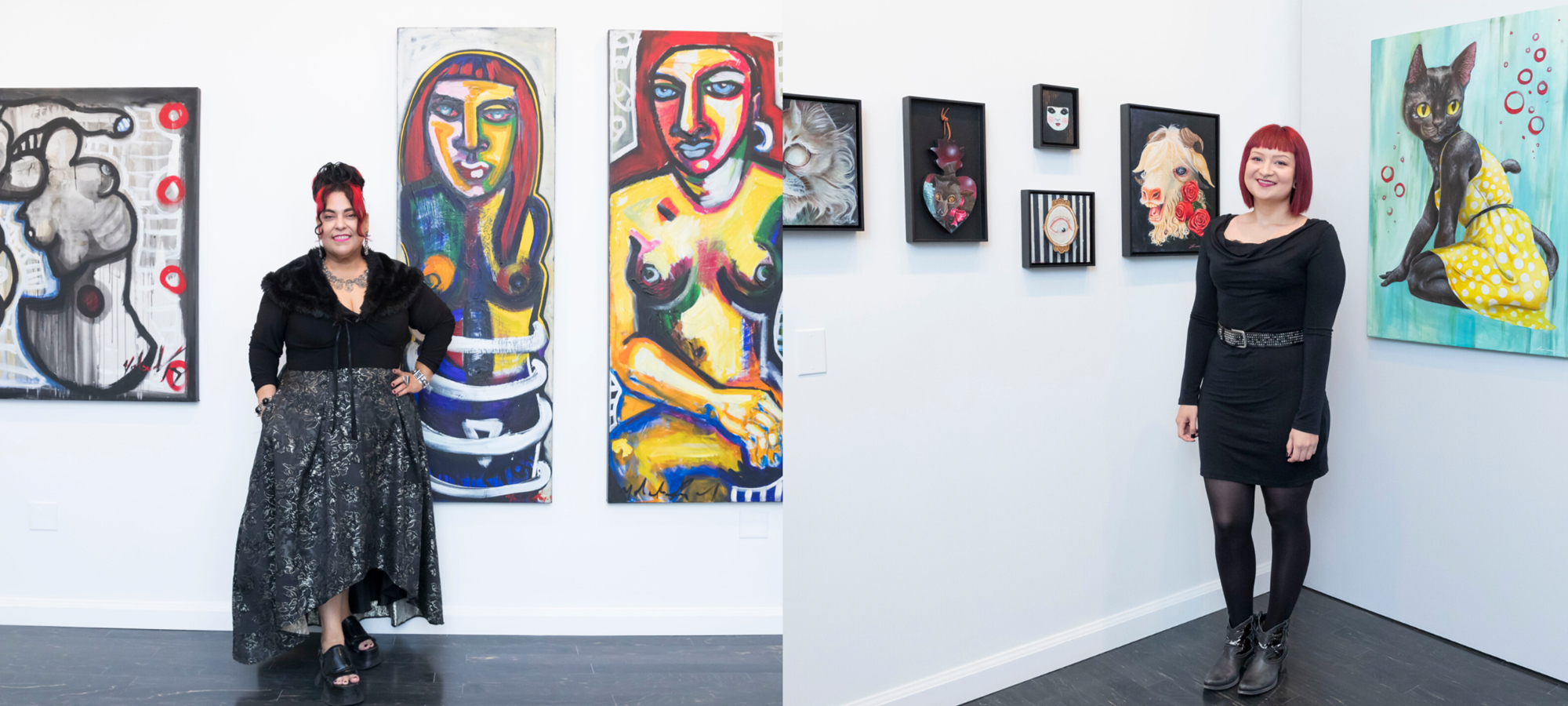 Participate in a special watercolor workshop led by VPAM exhibiting artists Yolanda González and Lauren Stacia González. Discover how to tell a story through watercolor from two generations of painters.
---
Lauren Stacia González (b. 1988) is an artist working in painting, printmaking ceramics based in Montebello, California. She is the niece of Yolanda González, and granddaughter of Yolanda López González. González developed an interest in art and science as a teenager and attended a high school for the arts. From an early age, she visited Yolanda González's studio and interacted with established artists. Within her practice, she deftly moves between acrylic, ink, and watercolor, generally creating small-scale, highly detailed paintings. Her work employs a graphic style and references New Image and Pop genres. Mixing fantasy, animal figures, and the macabre, her subjects are often informed by Heavy Metal music culture and horror cinema. González employs these aesthetic references as a means to explore the emotional and psychological potential within mysterious, provocative imagery.
---
Yolanda González (b. 1964) is a Los Angeles-based American artist known for her dynamic paintings, ceramic works, and numerous public and private art commissions. She has exhibited extensively internationally, with exhibitions in Africa, England, France, Italy, Japan, Russia, Scotland, Spain, and throughout Mexico, including presentations of her work at the Museo de Arte Carrillo Gil, Mexico City, and at the Centro de Las Artes de Monterrey, Monterrey. Within the United States, her work has been shown at the Hammer Museum, Japanese American National Museum, Monterey Museum of Art, Museum of Contemporary Art San Diego, Museum of Latin American Art, National Museum of Mexican Art, San Diego Museum of Art, Self Help Graphics & Art, Skirball Cultural Center, and the Vincent Price Art Museum.
---
---
Family Days at the Vincent Price Art Museum are free events and workshops designed with families in mind. Participants of all ages can connect with local artists and create their own artworks within an environment that is accessible, approachable, and enjoyable for everyone.
Tap into your own creativity while learning about the artists and exhibitions on display at the Vincent Price Art Museum.
ELAC encourages persons with disabilities to participate in its programs and activities. For accommodations requests, please contact Victor Parra parravj@elac.edu at least seven business days prior to program date.