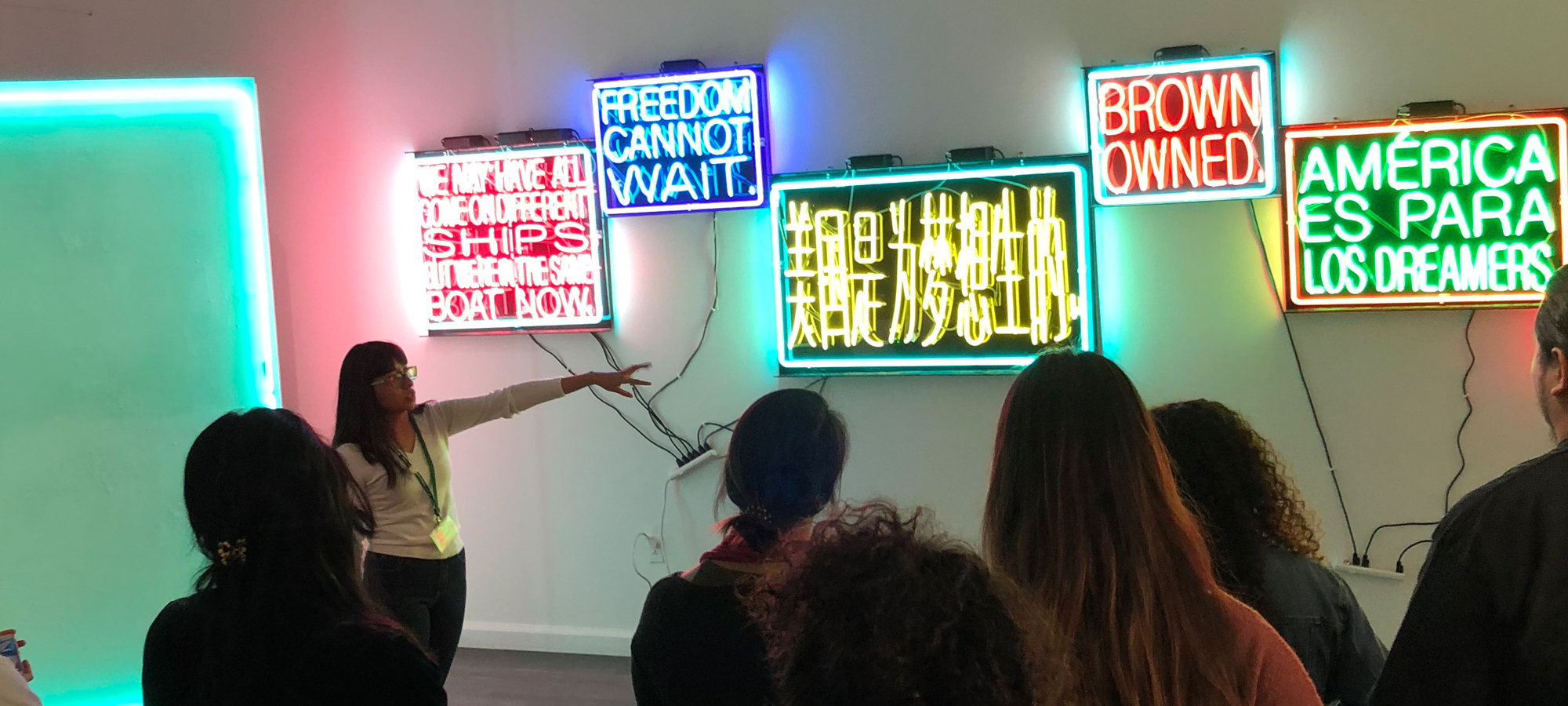 Guided tours expose visitors to a range of artworks on view at the museum. Object-centered approaches promote dialogue, and visitors are encouraged to ask questions and share their own perspectives.
Student tours — every Wednesday at 12:30 pm
Led by a peer arts educator, these informal tours can be tailored to assist students with class inquiries and assignments. Tour begins at first floor lobby.
Public tours — every Saturday at 1:00 pm
Drop in on a weekly guided tour through the museum. Public tours support visitor engagement with art, culture, history and more. Tour begins at first floor lobby.
Private tours — available upon request
To schedule a private tour, please contact us at vincentpriceartmuseum@elac.edu. You may also submit a tour request at the museum front desk during our public hours.