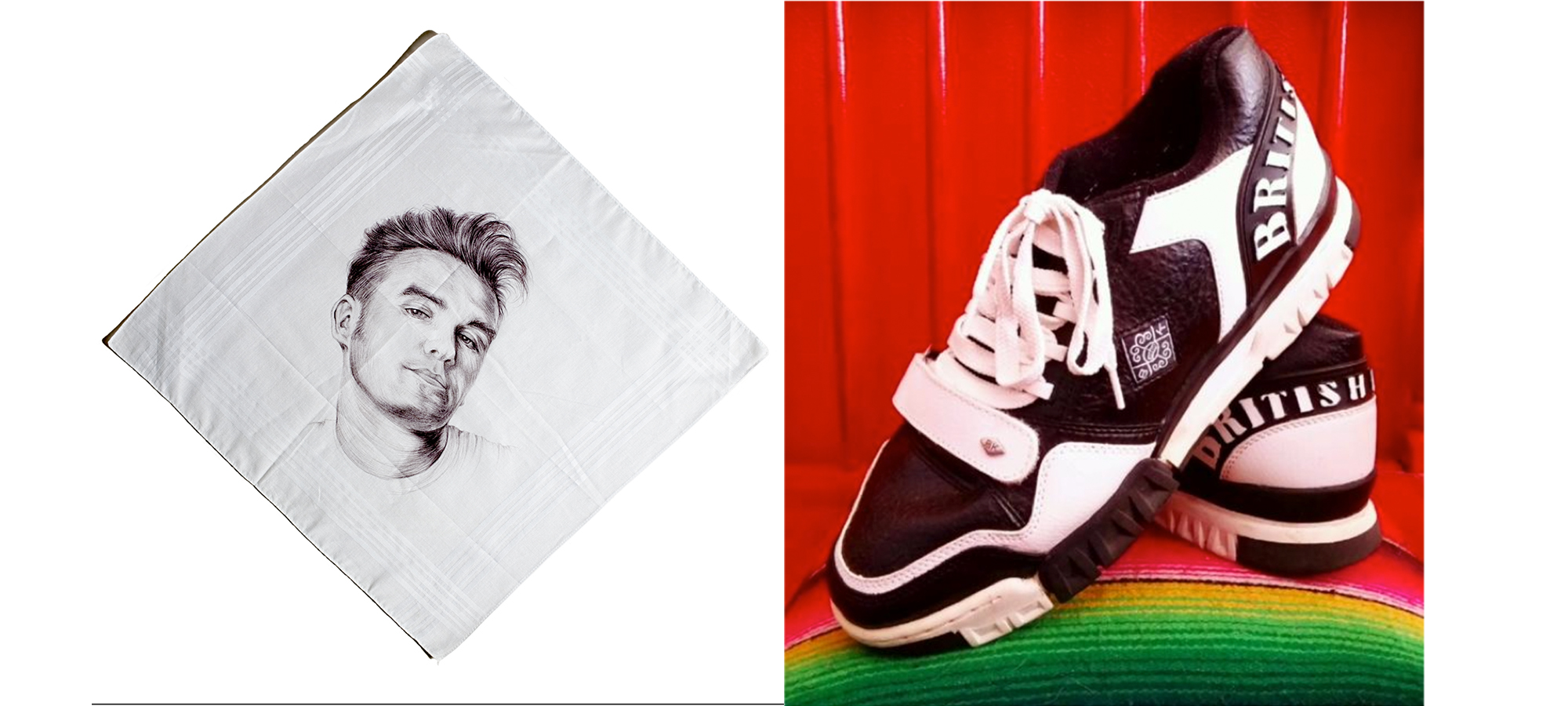 Organized in conjunction with the exhibition Tastemakers & Earthshakers: Notes from Los Angeles Youth Culture, 1943 – 2016, this day of events gathers key individuals from L.A.'s kaleidoscopic youth cultures to underscore themes explored within the exhibition. This program includes a roundtable discussion about youth social spaces, a film screening and discussion about the influence of Morrissey in Southern California, a dance demonstration featuring innovators of West Coast Locking-Popping, and is the last opportunity to visit the galleries before the exhibition's closing.
Schedule
12:00 pm
Coffee and refreshments
12:15 - 1:30 pm
Roundtable Discussion: Youth Social Spaces in Los Angeles
Co-moderators: Pilar Tompkins Rivas and Mario Ybarra, Jr.
Panelists: Carmelo Alvarez, Yolanda Comparán Ferrer, Guadalupe Rosales
This session will feature individuals who have helped to forge unique sites for the city's young people to engage each other. Yolanda Comparan Ferrer is co-founder of Fatima Recordz, the first independent punk music label in L.A., and later went on to organize early raves in Los Angeles as well as Rock en Español concerts bridging multiple music scenes. Carmelo Alvarez is the founder of seminal youth centers in Los Angeles including the breakdancing center Radiotron, the Peace and Justice Center, Espacio Tijuana, and directed various youth community programs, such as the L.A. Conservation Corps. Mario Ybarra, Jr. is the co-founder of Slanguage, a socially-engaged artist group who practice a three-pronged approach to art-making based on art education, community building, and the production of interactive exhibitions and performance projects. Guadalupe Rosales has brought communities together on digital platforms, through online archiving and social media engagement. Her Veteranas and Rucas Instagram account focuses on images of Chicanas and Latinas in the Southern California party crew scene of the 1990s.
1:30 – 1:45 pm
Break
1:45 – 3:30 pm
Film Screening and Discussion: Chicano Raconteurs on Morrissey
Co-moderators: Marissa Hicks-Alcaraz, Lorena Salazar Zermeño, Mark Torres
Panelists: Chloe Diaz, Alexandro D. Hernández, Rosy Reyes
Organized in collaboration with the Latin American Cinemateca of Los Angeles (LACLA), Chicano International Film Festival (ChIFF), and Travel Tips for Aztlan on KPFK 90.7 FM, this session will focus on the impact that Morrissey has had on Chicano Storytellers of Los Angeles. The session will begin with a film screening of Is It Really So Strange?, by artist & filmmaker William E. Jones, followed by a panel discussion with members of creative arts movements who feature Morrissey as their inspiration.
Panelists include: Chloe Diaz, an actress and devout Moz/Smiths fan who recently appeared in CASA 0101's production of Teatro Moz; Alexandro D. Hernández, an ethnomusicologist, musician, co-founding member of Mariachi Manchester and ¡Aparato!, and current instructor for Chicanx-Latinx Music in the U.S. and Music of Latin America at UCLA; and Rosy Reyes, administrator of the We Are Mozzerians/Mozzerians Around The World Facebook page.
3:30 - 4 pm
Dance Demonstration: The Latino Influence in Hip Hop
Moderator: Carmelo Alvarez
Participants: Tic Tac and OG Jeckle
This session will shed light on the Latino influence in West Coast Hip Hop scenes. Confirmed participants include Locking-Popping legends Tic Tac and OG Jeckle, who will share their experiences and knowledge of Los Angeles-style street dance and their contribution to American Dance Culture.
4 pm
Closing remarks