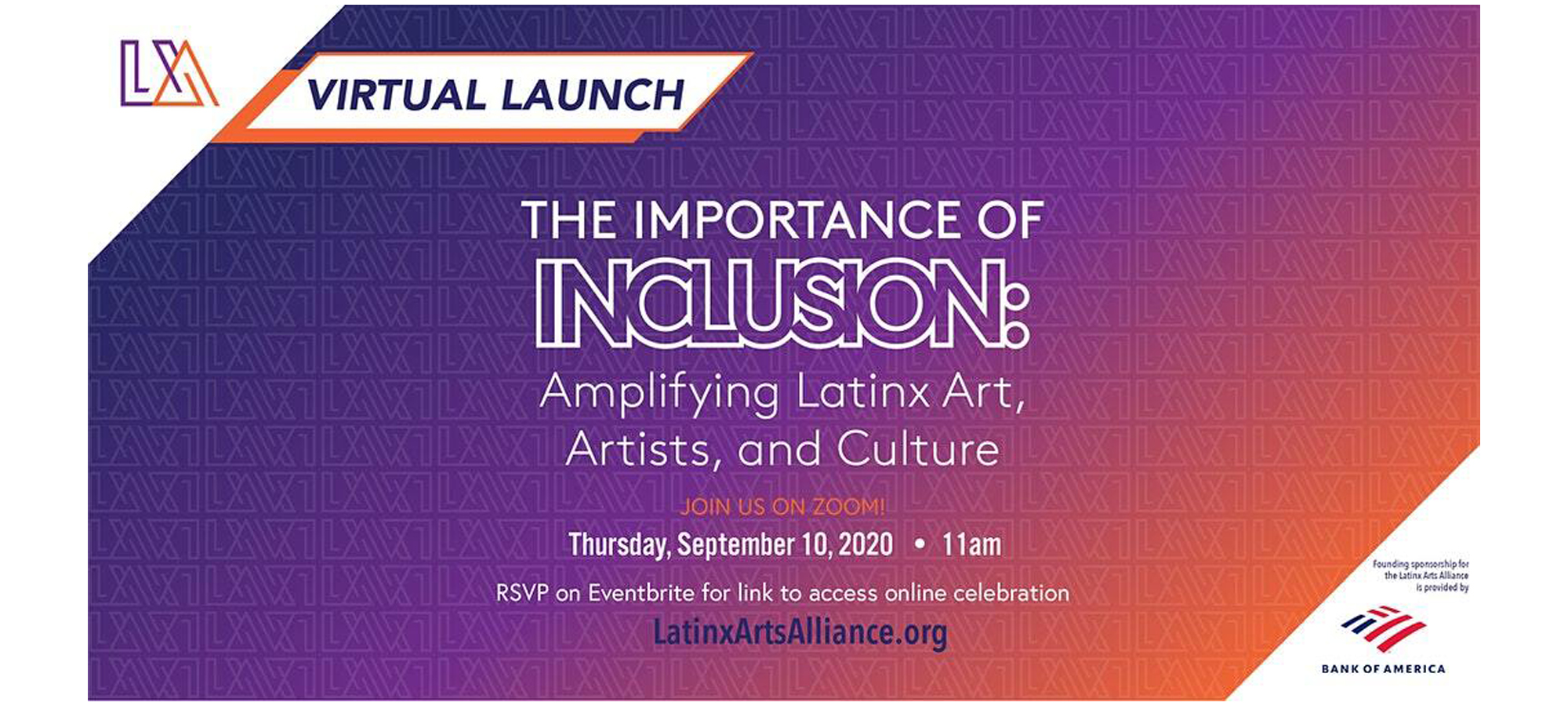 About this Event
The Latinx Arts Alliance collective is aimed at advancing, serving, and supporting Latinx art, artists, and culture in greater Los Angeles.
Launched with the support of an arts grant from Bank of America, the founding members—LA Plaza de Cultura y Artes, Museum of Latin American Art (MOLAA), Self-Help Graphics, SPARC LA, and the Vincent Price Art Museum—envision the Alliance as a platform from which they will maximize their collective impact and influence, amplify their audience reach, and serve as an essential strategic partner to promote Latinx art.
Members and guest speakers will discuss the importance of more equitable representation in the public and private realm, including Raul A. Anaya, President of Business Banking and Greater LA Market, Bank of America; John Echeveste, LA Plaza de Cultura y Artes CEO; Lourdes I. Ramos-Rivas, Ph.D., MOLAA President & CEO; Betty Avila, Self Help Graphics & Art Executive Director; Carlos Rogel, SPARC Executive Director; Norma Fabian Newton, Vincent Price Art Museum, Los Angeles, Board of Directors Member. Plus Master of Ceremonies Juan Devis, Chief Creative Officer, KCET + PBS SoCal; and other surprise guests will be in attendance.