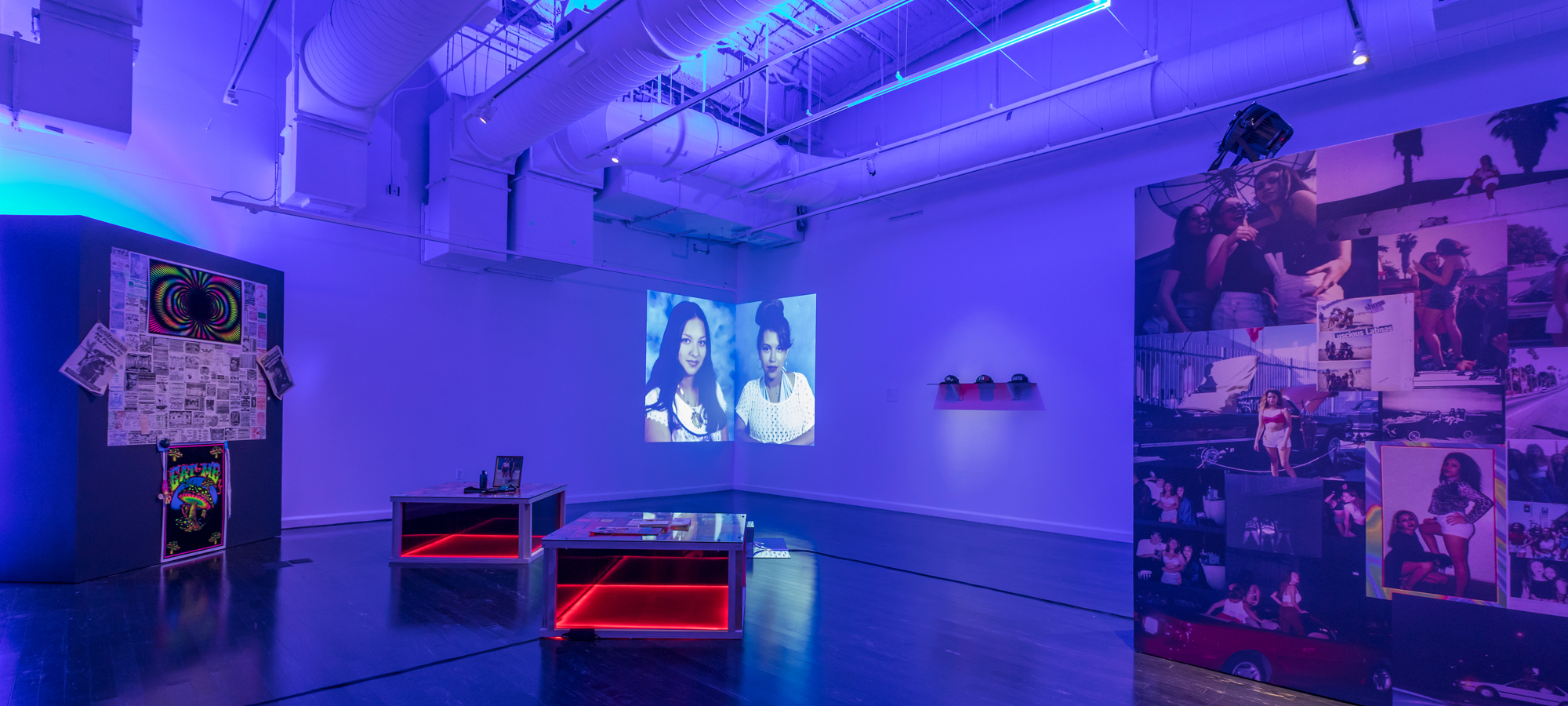 Join artist Guadalupe Rosales and art critic Andy Campbell for a walk-through of the exhibition Guadalupe Rosales: Echoes of a Collective Memory, on view through March 23, 2019 at Vincent Price Art Museum.
About the exhibition
In her first solo museum exhibition, artist Guadalupe Rosales explores the radical potential of the archive in a new immersive installation that investigates collective histories within Latinx youth culture in Los Angeles, activates memory, and reflects on everyday experiences in communities of color in the 1990s, from private spaces such as the teenage bedroom, to cruising, parties and other forms of socializing.
Andy Campbell is an art historian, critic, and curator with over a decade of experience in higher education and museum institutions. Sited at the juncture of identity-based political movements, visual culture, and art's histories his research illuminates the profound contributions of makers of all kinds sidelined by mainstream/canonical art histories. He currently lives in Los Angeles, where he is an Assistant Professor of Critical Studies at USC's Roski School of Art and Design.