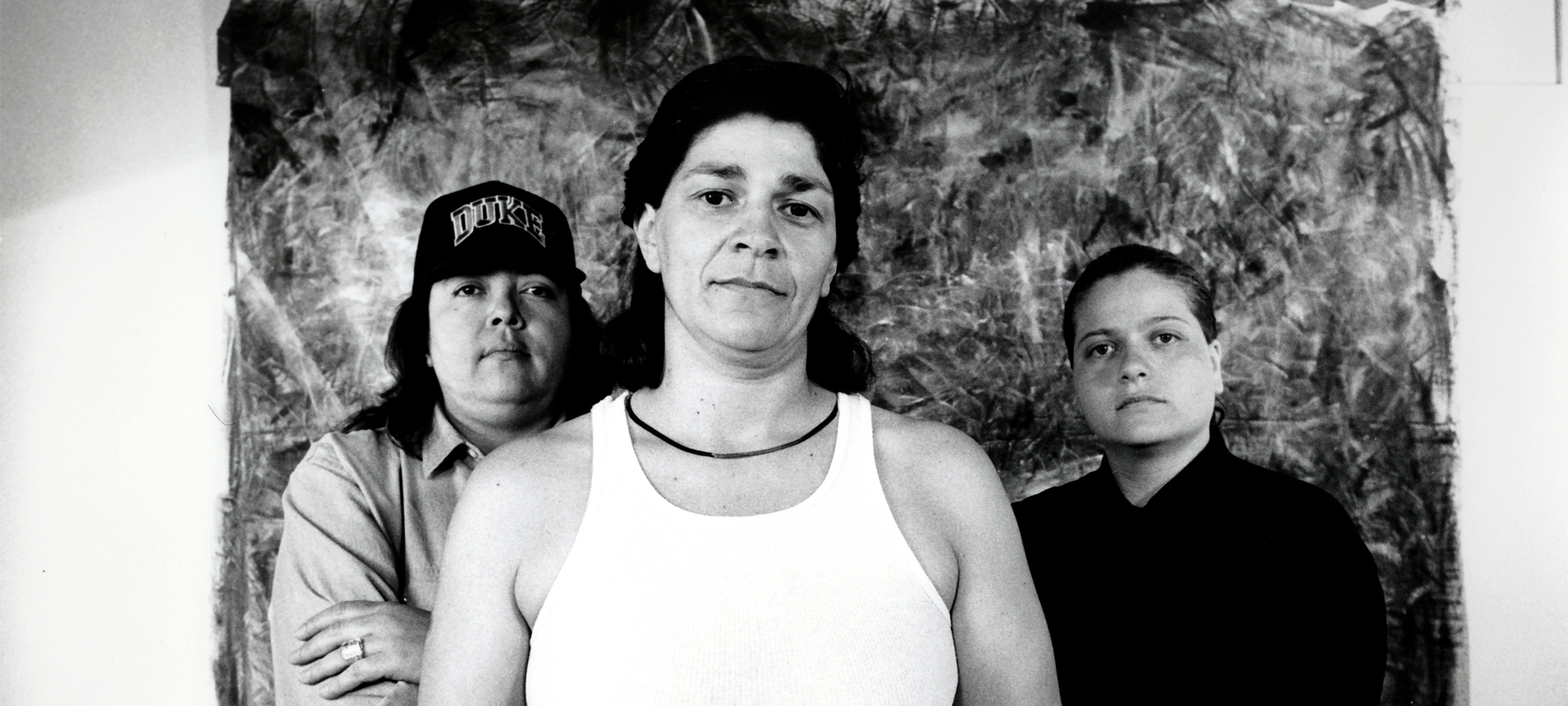 The Plush Pony was an eastside LA bar, popular with working-class lesbians of color. In the 1990s, photographer Laura Aguilar captured the bar's community in a photo series of the same name. Taking a cue from Aguilar's consideration of gender and place, six artists sit down to explore artistic practice as gendered and queer space, and the ways in which their work engages with identity and culture. Do these artists understand art as a safe space? Or does their art animate the lack of safety experienced by queer and trans people? How do different forms—painting, performance, photography, etc.—capture these questions?
This artist discussion is moderated by Eve Oishi and is organized as part of Freewaves' Dis…Miss series*
Artists: Nao Bustamante, Carolyn Castaño, Alex Donis, Sebastián Hernández, Guadalupe Rosales, and Shizu Saldamando.
An after hours party with DJ sets will be hosted by Guadalupe Rosales of Veteranas and Rucas, featuring Crasslos, Brown Amy and Adrian Rivas.
*Freewaves' long-term public engagement project entitled Dis…Miss, features videos and images by twenty LA artists, comprising a survey of the challenges facing intersectional feminism now. Viewers' participation is invited: postcards are traded for anonymous answers to subjective questions about gender.