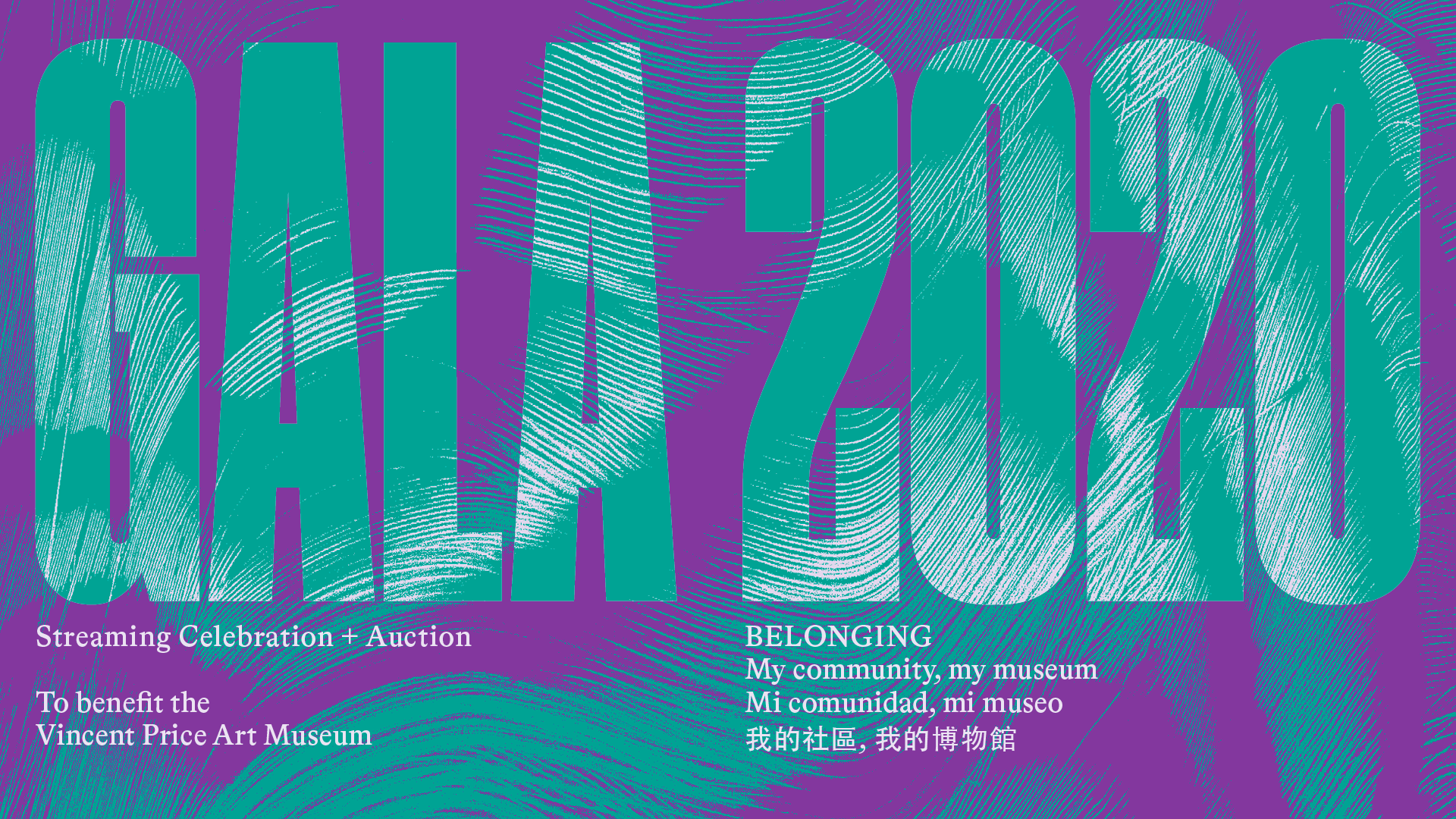 Shop the Silent Auction
THE VINCENT AND MARY PRICE LEGACY AWARD
Dr. Richard Zapanta (posthumously)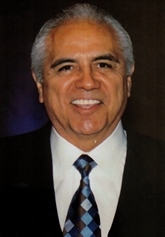 Dr. Richard Zapanta, a fourth generation Mexican-American, was born and raised in East Los Angeles. He graduated from Garfield High School, East Los Angeles College, living across the street from the college for several years, and received his bachelor's degree in psychology from the University of Southern California in 1968. In 1973, he received his medical degree from the Keck School of Medicine of USC. He completed a one-year straight surgical internship, one-year neurology residency, and a four-year orthopedic residency at the LAC+USC Medical Center.
Dr. Zapanta had been in private practice since 1979 and was the senior partner of Eastside Orthopedic Medical Associates, through which he served the community where he was raised.
Dr. Zapanta built a respected legacy of philanthropy and civic leadership. He was serving as Treasurer of the LAC+USC Medical Center Foundation, Inc. committing much of his time and passion to the conceptualization and implementation of the Foundation's flagship program, The Wellness Center at the Historic General Hospital. Over the years, his philanthropic leadership inspired him to serve as a director and trustee on numerous boards including Children's Hospital Los Angeles, Whittier College, AltaMed Health Services Foundation, the Vincent Price Art Museum Foundation and the LA Health Foundation. Furthermore, Dr. Zapanta contributed his time and talent in support of the East Los Angeles College Foundation, Latino Medical Student Association, National Hispanic Medical Association, Orthopedic Research and Educational Fund, National Medical Fellowships, COPE Health Solutions and the Getty Museum. He was a founding member of the Museum of Latin American Art and Promérica Bank.
Thirty-eight years ago, Dr. Zapanta was a founding member of the USC Mexican American Alumni Scholarship Fund that has given 7,500 scholarships and raised upwards of 14 million dollars. Dr. Zapanta served on the Advisory Board of the local chapter and national organization of the Latino Medical Student Association at the Keck School of Medicine of USC. He also chaired the Dr. John R Hubbard Recognition Award Committee, which annually awards an exceptional undergraduate Latino student.
Dr. Zapanta took pride in hosting a yearly scholarship to a deserving Garfield High School graduate and annually sponsored a high school student for the Keck School of Medicine of USC Med-COR Summer Work Program. He frequently mentored high school, college and medical students, and served on the Keck School of Medicine of USC Admissions Committee for many years.
The passion, he and his wife Rebecca had for Mexican art has resulted in a significant collection of 20th-century Mexican art, amassed over 30 years, that includes examples of nearly all of the relevant styles and primary figures. The collection has been exhibited in numerous museums throughout the United States and was recently shown in international venues in Hong Kong and the Philippines and was featured as part of the Getty Museum's Pacific Standard Time: LA/LA exhibition. A defining characteristic of their collection is the personal friendships that the Zapantas established with the artists, resulting in public commissions for Mexican artists across the United States.
Dr. Zapanta is survived by his wife Rebecca, five children, Gina, Valerie, Joseph, Gregory, and Richard Jr., and his three grandchildren, Sofia, Valentina and Arthur.
THE CULTURAL LEADERSHIP AWARD
The Huntington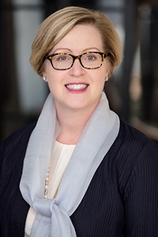 Christina Nielsen is the Hannah and Russel Kully Director of the Art Museum at The Huntington, a place where art, botanical, and library collections prompt artists, scholars, and students of all ages to think differently about the past, the present, and the future. Christina received her Ph.D. in art history from the University of Chicago, and was awarded a Fulbright Fellowship in Germany for her dissertation research. She has held other research appointments and fellowships at the J. Paul Getty Museum, The Metropolitan Museum of Art, and The British Museum. Christina has taught art history courses at the University of Chicago, the University of California, Los Angeles, and the University of California, Santa Barbara. Before joining the Huntington, Christina was the William and Lia Poorvu Curator of theCollection and Exhibition Program at the Isabella Stewart Gardner Museum in Boston, where she led a cross-departmental team on initiatives that give different audiences greater access to the museum's extraordinary collections of fine art, rare books, and archival items.
THE VICTOR PARRA COMMUNITY AWARD
artworxLA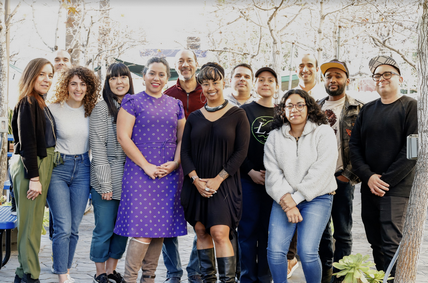 artworxLA was founded in 1992 as The HeArt Project to help fill the void in arts education among L.A. inner city youth. Since its first artmaking workshop in a Skid Row community center, artworxLA has steadily expanded–with significant growth within the last 5 years—to become an essential educational resource serving over 1,000 students every year in 32 school sites in 7 school districts across L.A. County. artworxLA combats the imbalance in educational and creative opportunities for L.A. youth; building on 28 years of success in the alternative high school system, artworxLA delivers a four-pronged "ladder" of arts education that enables students to develop creative career skills while earning their diploma.
Thomas Silliman Vanguard Award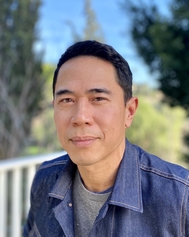 York Chang (b. St. Louis, MO, lives and works in Los Angeles) received his J.D. at UCLA, and works as both a union-side labor lawyer and a self-taught artist. He makes interdisciplinary artwork which investigates how collective action is influenced by mass media images, propaganda, and fictional narratives. For twenty years, Chang has exhibited his work at various institutions, galleries, and fairs in Southern California and internationally, including Commonwealth & Council, Greene Exhibitions, Samuel Freeman Gallery, Charlie James Gallery, 18th Street Arts Center, LACE, MAK Center for Art & Architecture, MassMOCA, and Edel Assanti, and recent concurrent solo exhibitions in 2019 at the Orange County Museum of Art and the Vincent Price Art Museum. He was the recipient of a California Community Foundation Fellowship (2014). From 2005-2013, Chang also served on the Los Angeles Cultural Affairs Commission, where he oversaw the city's public art commissions and public architecture design, and helped to establish a public-private grants partnership for emerging artists.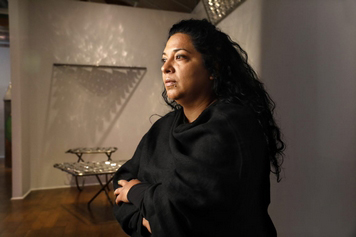 Beatriz Cortez is a multidisciplinary artist based in Los Angeles. Her work explores simultaneity, life in different temporalities and versions of modernity, memory and loss in the aftermath of war and the experience of migration, and in relation to imagining possible futures. She has had solo exhibitions at the Craft Contemporary Museum, Los Angeles; Clockshop, Los Angeles; Vincent Price Art Museum, Los Angeles; Monte Vista Projects, Los Angeles; Centro Cultural de España de El Salvador; Grand Central Art Center in Santa Ana, California; and Museo Municipal Tecleño, El Salvador. Her recent group exhibitions include In Plain Sight at the Henry Art Gallery in Seattle; Candelilla, Coatlicue, and the Breathing Machine at Ballroom Marfa, in Texas; Unfolding Universes at the Museo de Arte Moderno de Bogotá, Colombia; Utopian Imagination at the Ford Foundation Gallery, New York; Paroxysm of Sublime at Los Angeles Contemporary Exhibitions, Los Angeles; Ingestion at TEORé/Tica in San José, Costa Rica; Mundos Alternos: Art and Science Fiction in the Americas at the Queens Museum, New York; and Chronos, Cosmos: Deep Time, Open Space at the Socrates Sculpture Park, New York. Cortez has received the Frieze LIFEWTR Inaugural Sculpture Prize (2019), Rema Hort Mann Foundation Emerging Artist Grant (2018), and California Community Foundation Fellowship for Visual Artists (2016), among others. She holds an MFA from the California Institute of the Arts, and a doctorate in Latin American Literature from Arizona State University. She teaches at California State University, Northridge. Beatriz Cortez is represented by Commonwealth and Council, Los Angeles.
---