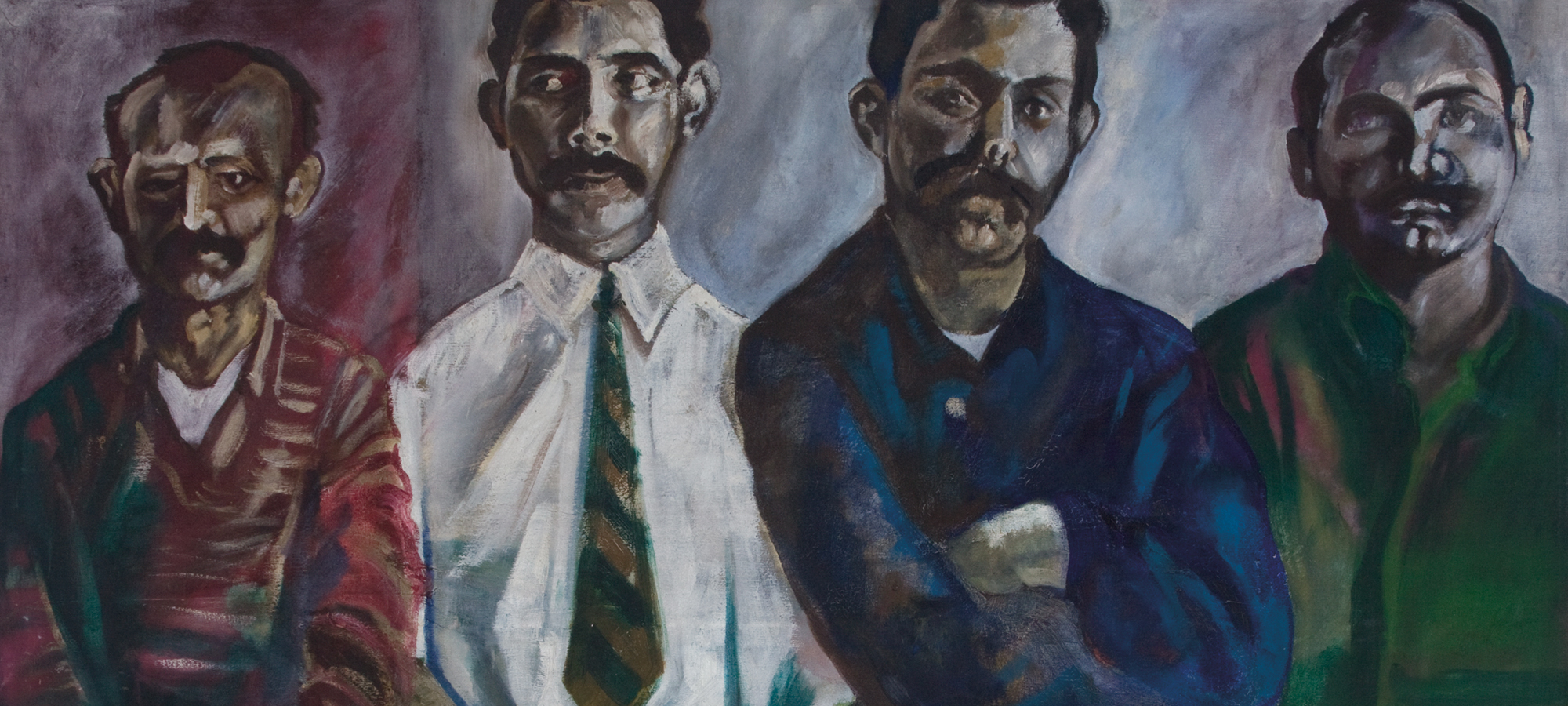 September 13, 2014 - December 4, 2014
Roberto Chavez influenced the movers and shakers of the first-wave Chicano art movement in East Los Angeles, yet he has been largely unrecognized in the canon of Los Angeles's art history until fairly recently. Chavez was part of the Ceeje Gallery generation in the early 1960s, the iconoclastic West L.A. art space that exhibited among others, artists Eduardo Carrillo, Charles Garabedian and Luis Lunetta. In 1969, at the apex and epicenter of the Chicano civil rights movement in East Los Angeles, he co-founded the Chicano Studies Department at East Los Angeles College (ELAC) amid widespread campus protests and resistance. In 1974, he painted the largest mural, to date, in East Los Angeles on the exterior of the Ingalls Auditorium (now known as the Edison Center for the Arts) on the ELAC campus. This mural, titled The Path to Knowledge and the False University, referenced the radical educational climate of the time, and was tragically whitewashed in 1979. Most significantly, however, he was perhaps one of the greatest artist contributors to the East L.A. art scene and a mentor and role model for many during the emerging Chicano art movement in the 1960s and 1970s. Some have even referred to Chavez as the "Spiritual Father of Chicano art."
Chavez's legacy also includes his prolific history as a painter and this exhibition reflects his broad command of the medium and eclectic subject matter, generally encompassing works from the late 1950s through 1980s with several recent examples. His influence was formidable: Among the renowned artists who studied, collaborated, painted murals, and exhibited with Chavez, are Asco collective members Willie Herrón and Gronk; artists Carlos Almaraz, Gilbert "Magu" Luján and members of the collective Los Four; Oscar Castillo; Ofelia Esparza; Margaret Garcia; Roberto Gutiérrez; Leo Limón; Joe Rodriguez; and John Valadez.
A painter's painter—Roberto Chavez's story is one of singular vision, family, and remarkable passion. He is a keen chronicler of the human condition often drawing inspiration from his personal relationships yet uninfluenced by trends or the vicissitudes of circumstance.
Our sincere thanks to the Vincent Price Art Museum staff for their support and particularly Anatol Chavez, whose relentless assistance made this exhibition possible.
Sybil Venegas & William Moreno, co-curators
September 2014
A full-color, 48-page catalogue accompanies this exhibition with original essays by the curators. The catalogue is available for purchase in the museum lobby.
---
Installation Shots
Opening Reception