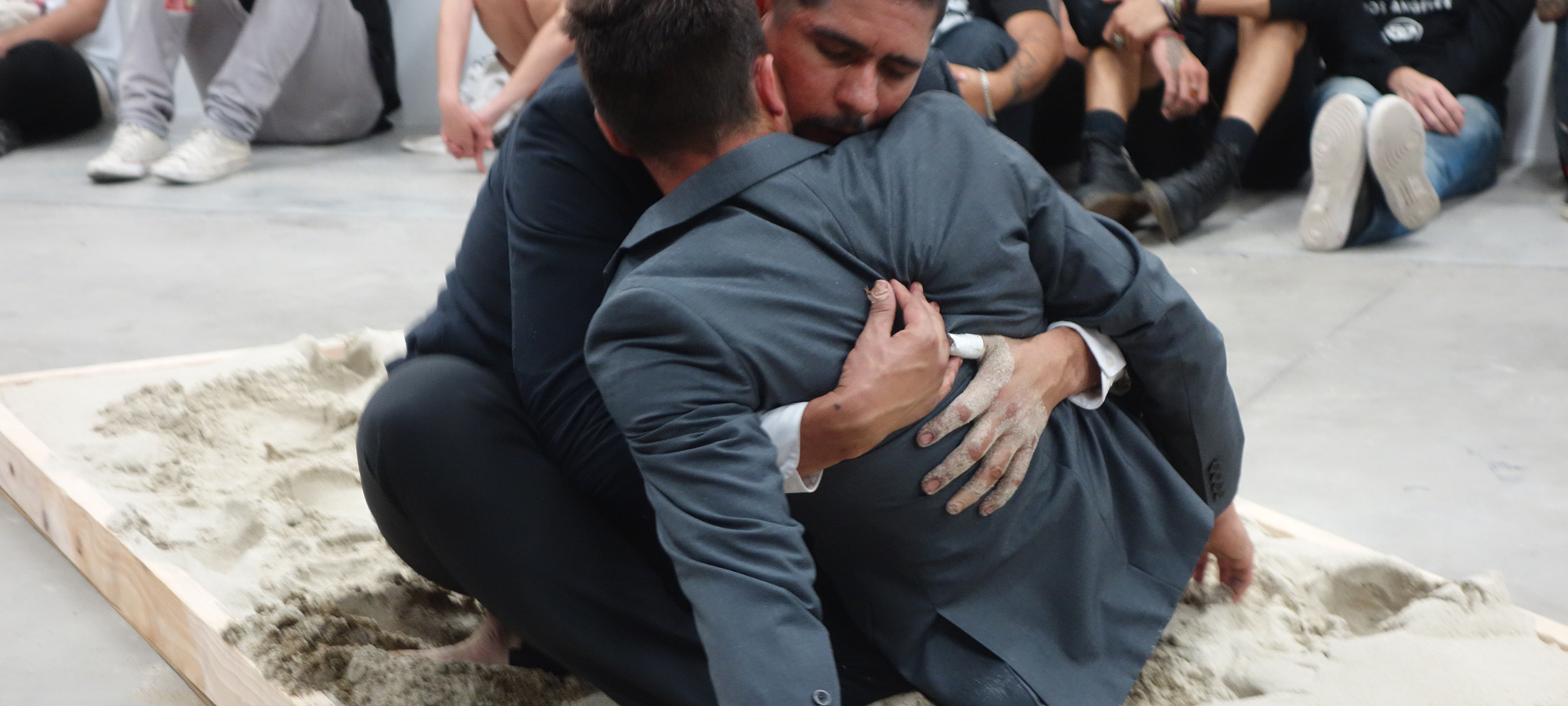 February 8, 2014
"they spent their time doing nothing. they let intimacy fuse them" is an investigation of "site-specificity" and memory. After a two-month-long self-appointed residency in Elysian Park, Rafa's installations and performance based works will travel and continue at Vincent Price Art Museum and it's surrounding neighborhoods of East Los Angeles.
While working in Elysian Park, Rafa cast molds of trees, trees which he believes create an "intimate architecture" wherein anonymous sexual encounters occur. Coinciding with the casting of trees, Rafa also launched a series of "private" performances titled, "public displays of affection". Allowing himself the opportunity to reach a specific audience, Rafa created 13 individual works for invited friends and peers. The performances all took place in Elysian Park and he describes them as nods to his contemporaries' practices, gestures of appreciation, and ways of engaging in a dialogue with them. This manner of working in a site with his perceived notion of "site specificity" complicates it, if maybe to only enrich it, with the added intention of offering a different work to each invited guest.
Rafa continues this process in the Hoy Space at VPAM with an inaugural work during the opening of his installation followed by a public program of performances and installations at East Los Angeles College, and sites surrounding East Los Angeles throughout the remainder of the exhibition.
---
Installation Shots
Opening Reception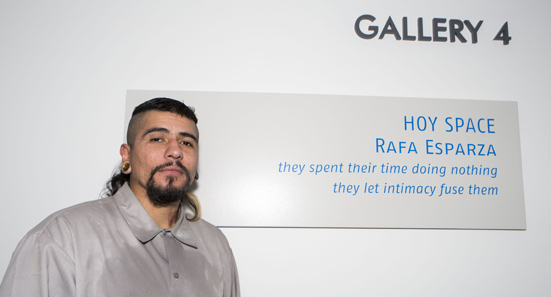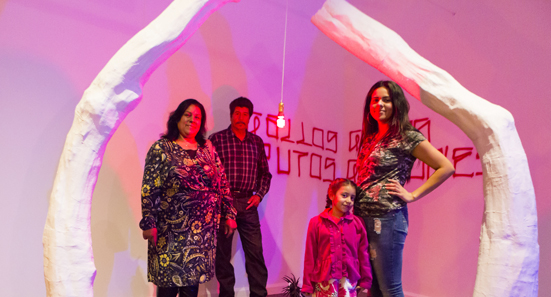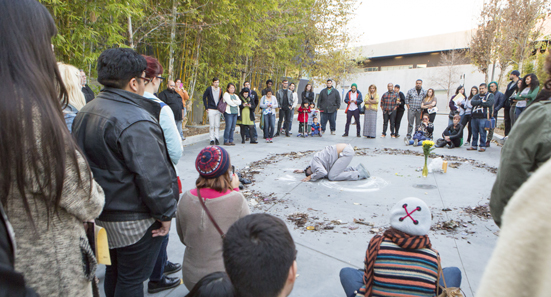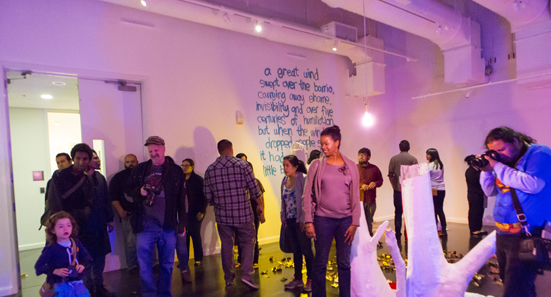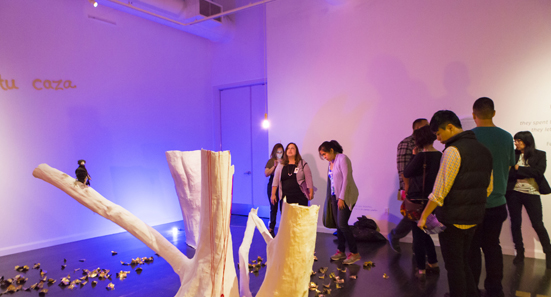 Images by Monica Orozco