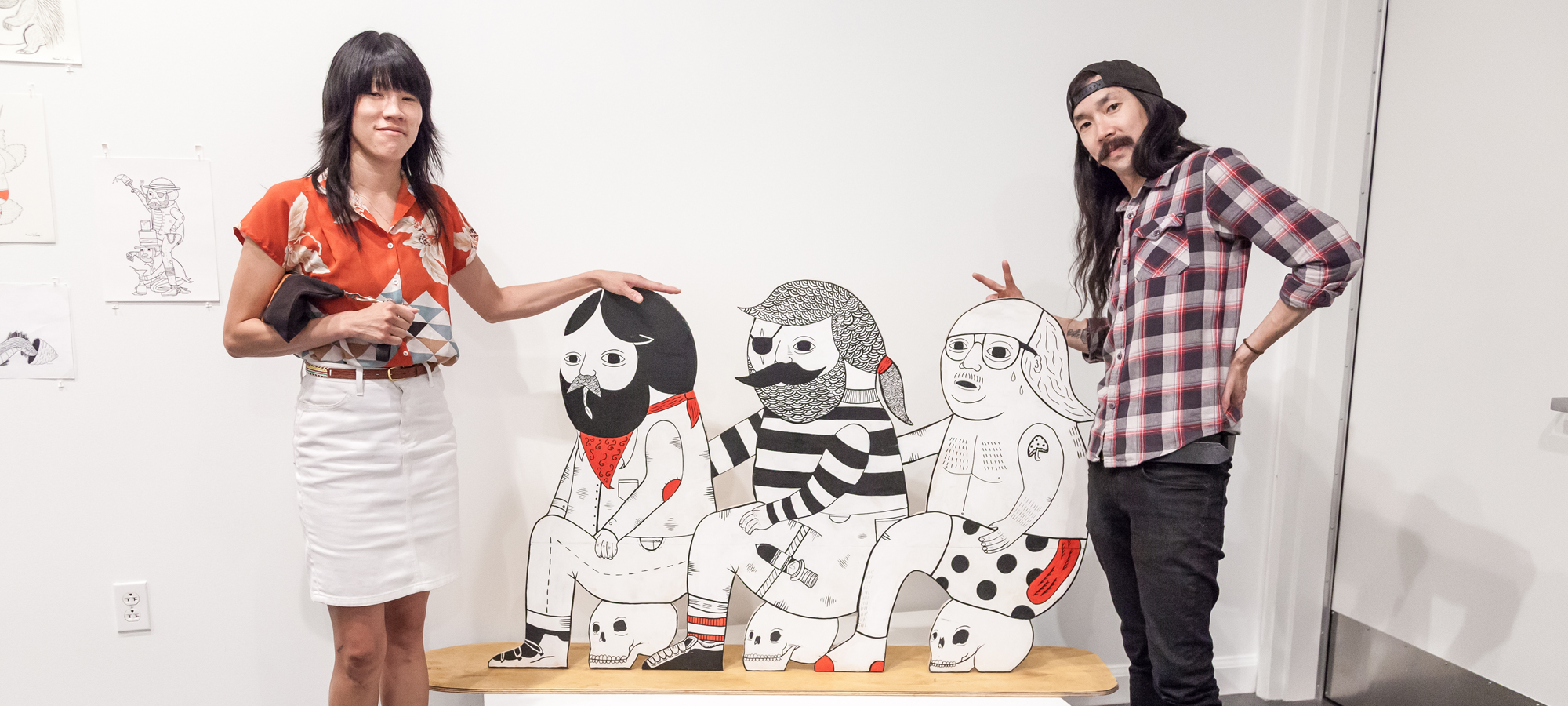 June 7, 2014 - July 26, 2014
Michael C. Hsiung, a native Angeleno (b. 1976), is a self-taught artist and illustrator based in Los Angeles. Hsiung, who holds a B.A. in English, enthusiastically translates his study of literature into his visual art practice. Indeed, the sources of many of the artist's ink drawings are folkloric myths and fairytales, ranging from Nordic heroes to the Bard himself, William Shakespeare. The exhibition Who Cares Wins! is an installation of more than one-hundred ink drawings, paintings, and other related mixed-media works, created between 2006 to 2014, that feature the artist's signature graphic style, iconography, and wit.
Hsiung's drawings give age-old stories a decidedly contemporary spin. The artist draws inspiration from the past: he mines his literary background, consults books on historic clothing styles, and creates wild, funky, and adventurous characters that are amalgamations of invented and real personalities. We recognize old-fashioned elements of heraldry and marquetry, along with many vaudeville-era striped bathing trunks and a few Prussian helmets thrown in for good measure. The artist's cast of characters includes Vikings, surfer dudes, and psychedelic animals, as well as a novel spin on the aquatic legend of the half human, half fish —a merman.
While the artist makes innumerable references to the past in his work, there is no mistaking the hip skateboards, beer cans, and grunge clothing. The appeal of Hsiung's witty storytelling has garnered more than 10,000 followers on his Instagram® account alone, placing his serial drawing practice within a decidedly contemporary, twenty-first century field of communication and consumption. Social media provides him with dynamic channels of exchange: Hsiung regularly does zine trades across the world and enjoys the "giving spirit" amongst "ziners." Occasionally several quirky renderings of ancient Scandinavians have even found their way back to the "Old Country."
Hsiung's artwork is currently on view through July 12 in a group exhibition, LA Heat: Taste Changing Condiments, at the Chinese American Museum in Downtown Los Angeles. His work was featured in a 2013 solo show at THIS Los Angeles Gallery (now Slow Culture Gallery) in Highland Park, CA. He has been included in group shows across the United States, as well as in Tokyo, Japan; Vancouver, Canada; Istanbul, Turkey; and Helsinki, Finland. In addition to a busy worldwide freelance practice, his custom-tattoo designs are being sported in locales like New Zealand.
Hsiung graduated from San Jose State University in 2000 with a degree in English. This was the artist's first museum show.
---
Installation Shots
Opening Reception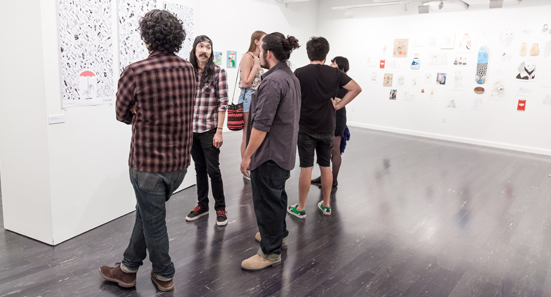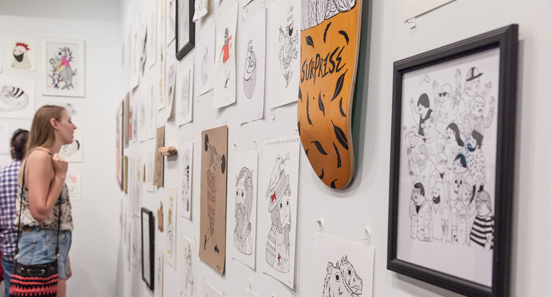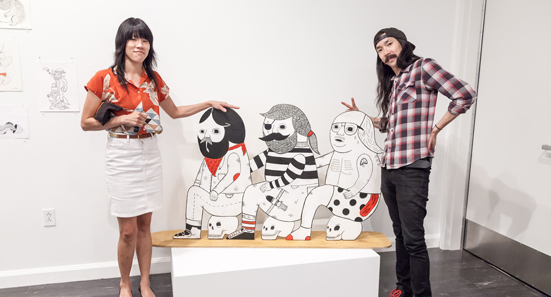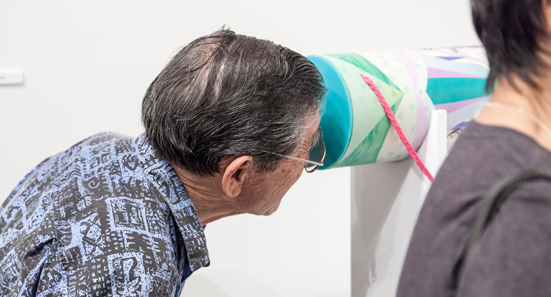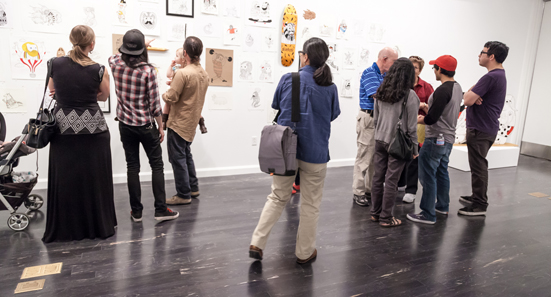 Images by Monica Orozco