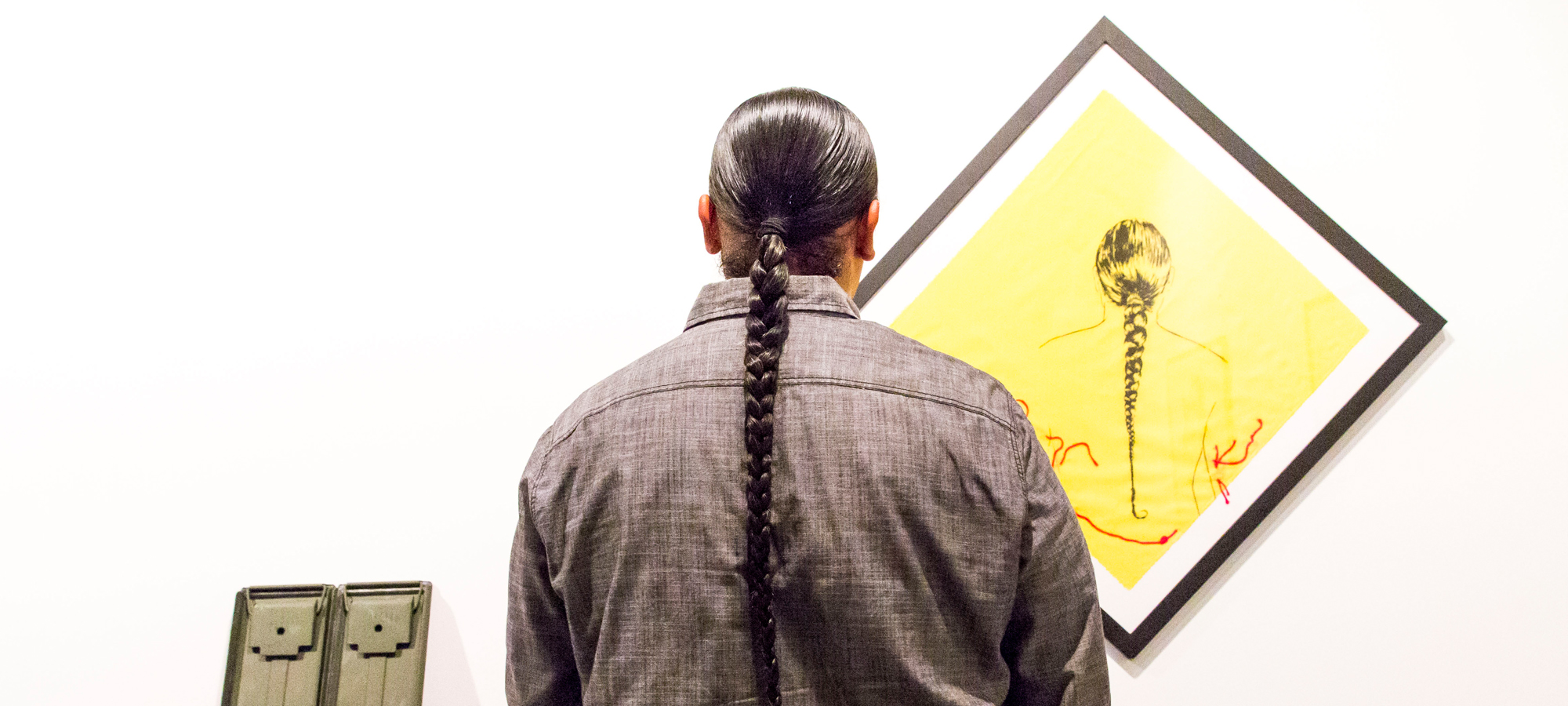 May 13, 2015 - August 1, 2015
Joel "rage.one" Garcia (b. 1977, Los Angeles) is the twelfth artist to be featured in Vincent Price Art Museum's HOY SPACE, a project gallery in which artists are encouraged to experiment in the creation of new work. Garcia's exhibition combines printing making with photography and installation. The title of this exhibition, Tatewari, comes from the Huichol language and means "transformed by fire"; for the artist, the title refers to the transformation of young men who live at the personal intersection of the barrio and their own indigenous roots, so-called urban "indios."
Transformation and transition are concepts prevalent in Garcia's work. He considers most of the work in this show to be of a personal nature that is in contrast with his other projects on which he worked collaboratively. It is personal in another sense too—the subjects of many of the pieces are representative of lives in transition. Garcia honors these lives and the results are intimate and revealing.
Both Fabian (2015) and Raul (2015) are portraits of men selected by the artist for their transformational personas. Fabian Debora is a well-known studio artist and muralist who has traveled and exhibited his work internationally. He is also a respected counselor and mentor at Homeboys Industries in Los Angeles where he uses his own struggles with addiction and crime to break down barriers faced by many youths. Raul Garcia is the director of programs at the American Indian Changing Spirits in Long Beach, an alcohol recovery center; he is also a Sun Dancer. For the artist, the choice to depict these particular individuals in unguarded positions is important because such vulnerable representations are not common in Chicano art.
La Dreamer's Catch (2015) is a domestic setting through which the artist relates his own personal growth and development. Garcia explores ideas of representation and display, specifically the ritualized process of getting dressed up that is part of gang culture. The meticulously hand-pressed garments are treated like quasi-regalia to convey status and to create personas that both shield and intimidate. Gangs function like tribes—they create a sense of family and belonging, albeit embedded within a volatile lifestyle. A playful dreamcatcher, an indigenous ceremonial object, hovers above the scene warding off harm.
Garcia's dreamcatcher is a lowrider bicycle wheel, a readymade with a wink to Duchamp; it is also an example of a rasquache attitude, an important Chicano sensibility that is humorous and resourceful with a preference for the scrappy. Garcia cites his rasquache approach to choosing the inks to create several of the prints on display—he went out to his backyard and clipped some aloe vera plants. Through many experiments, including using a Vitamix, he concocted succulent-based inks. Together with shoelaces, a bicycle wheel and bandanas, the artist's use of simple materials speaks to his preference for the practical and his belief in transformation, in this case of basic elements into thought-provoking art.
Garcia is Director of Programs and Operations at Self Help Graphics and Art. He is a visual artist and cultural organizer who has collaborated with organizations such as the Dolores Huerta Foundation, UFW (United Farm Workers), Tia Chucha's Centro Cultural, John Anson Ford Amphitheatre, Japanese American National Museum, among others. He studied illustration at Otis College of Art & Design and holds degrees in Photography (2002) and Business Management (2003) from East Los Angeles College.
---
Installation Shots
Opening Reception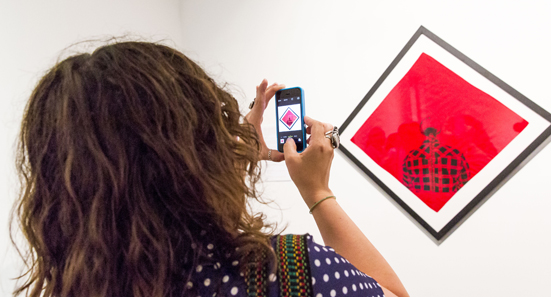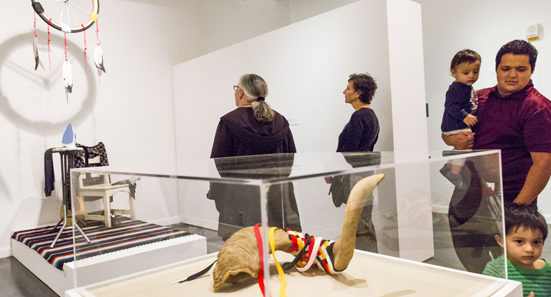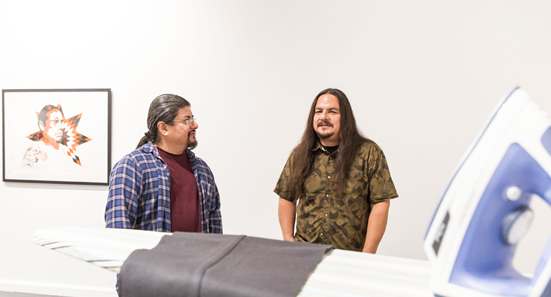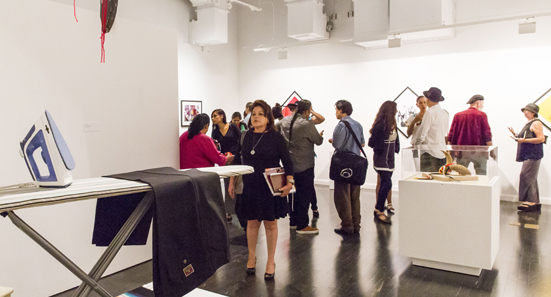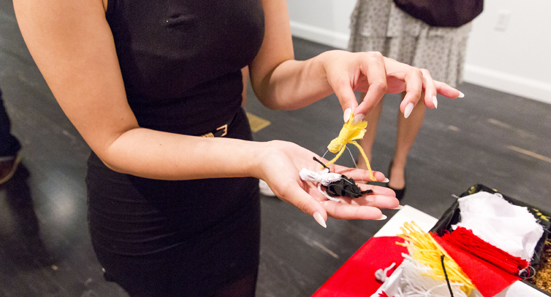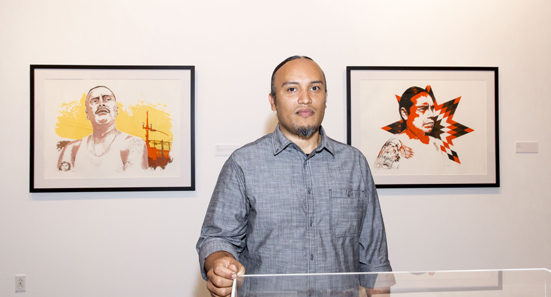 Images by Monica Orozco