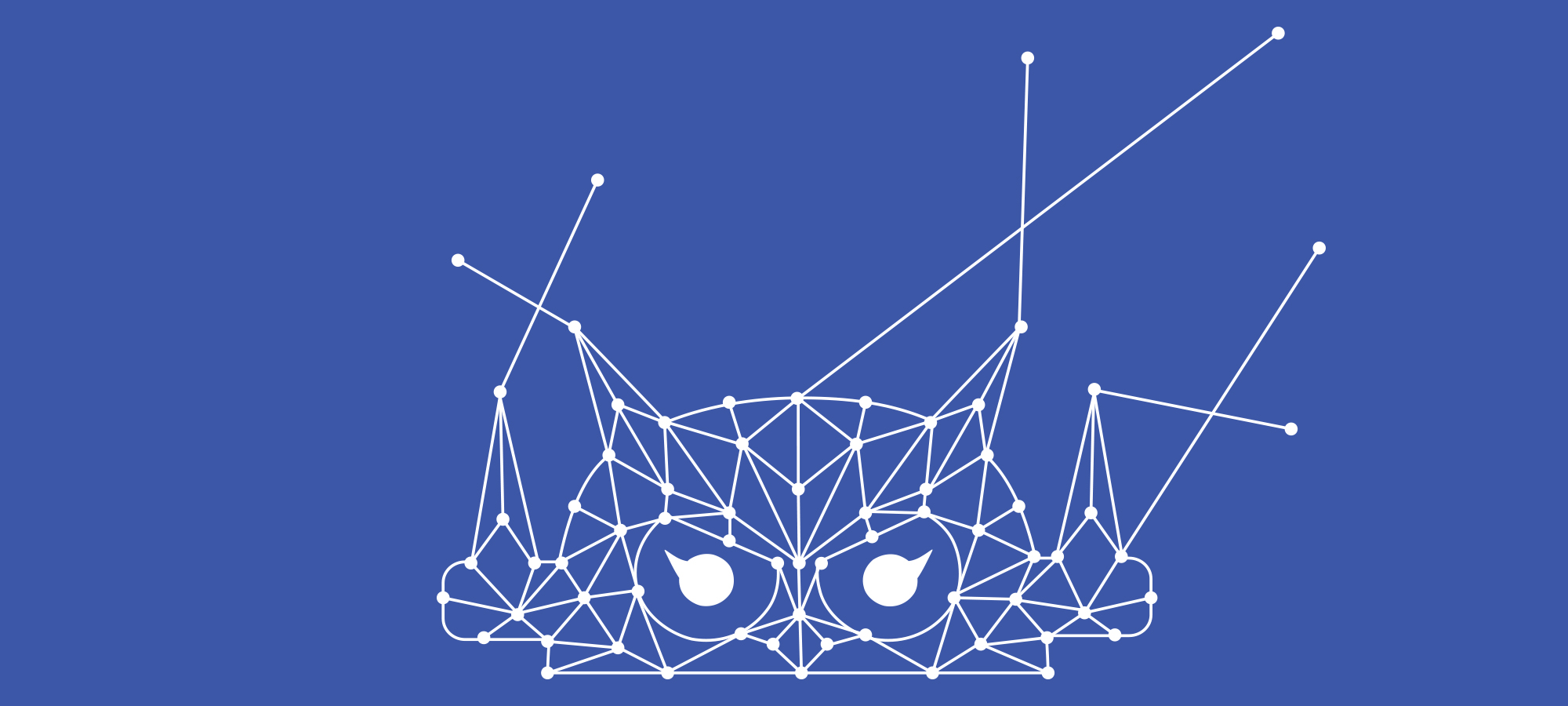 April 23, 2016 - July 2, 2016
It's inevitable that after meandering through the gallery someone will ask, "Where are the Giant Robots?" It's a question we've heard from the beginning. Giant Robot began as a photocopied, stapled and folded zine in 1994 and grew into a bi-monthly Asian and Asian American popular culture magazine for 16 years featuring interesting people, the coolest films, and cutting edge art. The internationally distributed magazine was often regarded as an "arbiter of cool" and gaining a cult audience hungry for culture. The publication ceased with issue 68 in 2010 and today operates a retail outlet, "Giant Robot" and a gallery, "GR2" in Sawtelle Japantown, West Los Angeles. Eric Nakamura, publisher and owner of Giant Robot curates exhibitions and is often seen at the gallery.
The collaborative offering of husband and wife team of Ako Castuera and Rob Sato undoubtedly transformed a space into an engulfing experience. Castuera's ceramic works and Sato's watercolor pieces will intertwine macro and micro concepts into their expansive universe. Albert Reyes is a Los Angeles treasure, and his works investigates his surroundings from the streets of El Sereno to his views on political culture through a mixed array of drawings. Matt Furie is the most well known artist of the group as the creator of one of the most popular memes, Pepe the Frog. His characters, range from reptilian humanoids, melting masses, and Terminators, capturing the spirit of indie comics. We'll also display a playable video game with the art of Furie and the programming of Chevy Ray Johnson. Yoskay Yamamoto is known for his wood sculptures and instead of a menagerie of pieces, he'll zoom in and create a single large scale interactive installation piece. Also on display will be works by 25 artists echoing the many group exhibitions at the Giant Robot 2 Gallery. Rounding out Small Wonder will be the "Zine Habitat," a zine and magazine examination that'll be a collaborative effort of Tiny Splendor zine collective and Giant Robot magazine. Alongside the art and zines, we'll also fit a robot or two within a collection of inspiring toy figures.
Artists
Ako Castuera
Albert Reyes
Matt Furie
Rob Sato
Yoskay Yamamoto
25 Curated Artists Works
Inspiring Vinyl Figures
Tiny Splendor X Giant Robot Zine Habitat
---
Opening Reception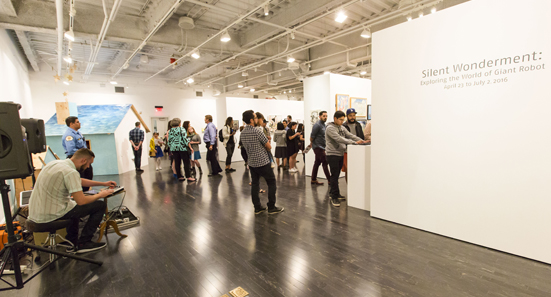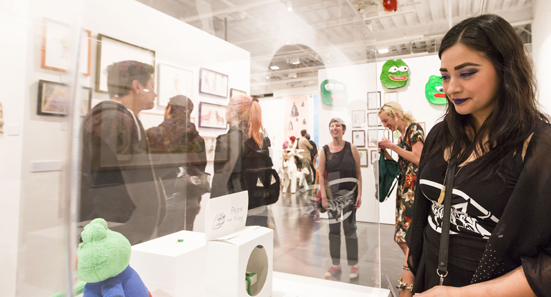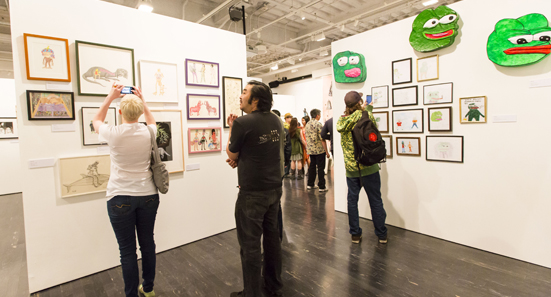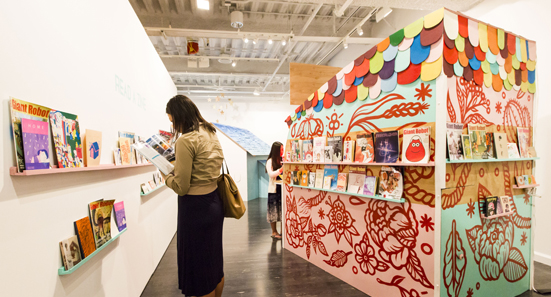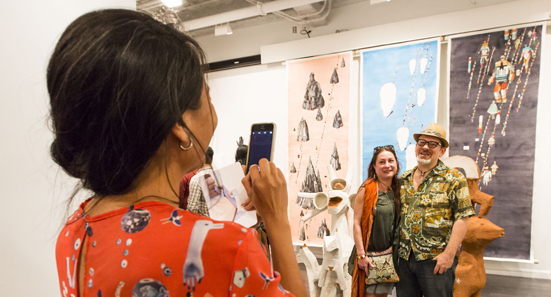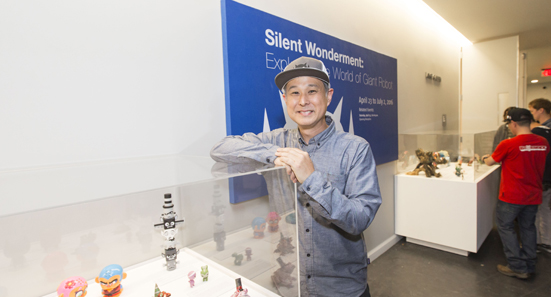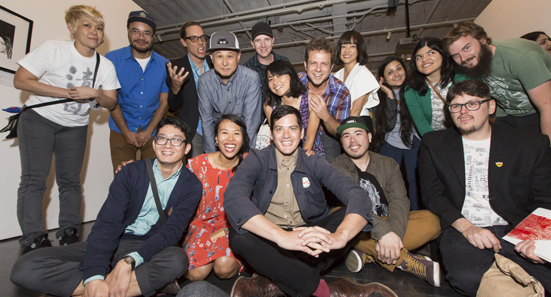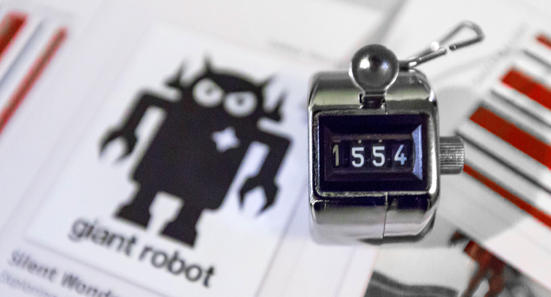 Images by Monica Orozco