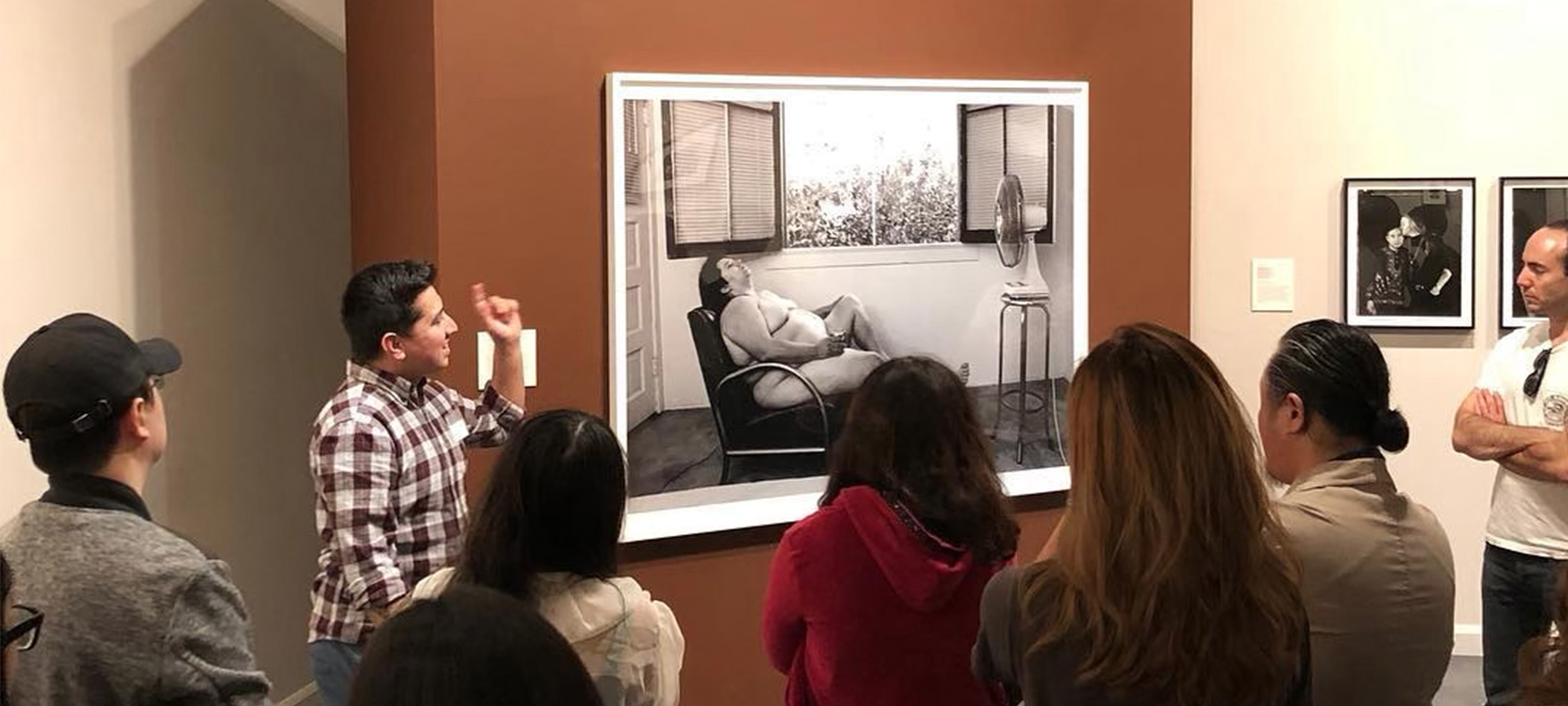 Aiming to encourage greater diversity in the professions related to museums and the visual arts, the Getty Marrow Undergraduate Internship Program in Los Angeles supports substantive, full-time summer work opportunities for college students or recent graduates from cultural backgrounds that have traditionally been underrepresented in the arts.
The Vincent Price Art Museum is pleased to offer the following paid position for Summer 2022:
Curatorial and Programs Internship (1 position) June 13 – August 19, 2022
VPAM's Getty Marrow Curatorial Internship will provide an introduction to the Vincent Price Art Museum; the research and planning entailed to produce its mission-driven exhibitions; and current efforts to engage diverse communities through programming and outreach. The intern will be fully integrated into the museum's curatorial team over a 10-week (40 hrs. per week) internship period and will gain significant curatorial and administrative experience. The work plan will be structured around the museum's summer programming and fall exhibitions calendar with a focus on the inaugural Los Angeles Community College District Student Art Exhibition at the museum. Successful candidates will be experienced working with remote office tools and applications and will demonstrate an interest in contemporary art and/or visual cultural studies.
Program Eligibility
Getty Marrow Undergraduate Interns must:
Be of a group underrepresented in museums and visual arts organizations, including, but not limited to, individuals of African American, Asian, Latino/Latina/Latinx/Hispanic, Native American, or Pacific Islander descent;
Be currently enrolled as full-time undergraduates (bachelor's degree program or associate degree program). Students must have completed at least one semester or two quarters of college by June 2022. Students who graduated after April 1, 2022, are also eligible. (Students who are enrolled in a second BA or BS program are not eligible.)
Reside or attend college in Los Angeles County; and
Be a United States citizen or permanent resident (non-citizen authorized to live and work in the United States on a permanent basis; also known as a "green card" holder). Students with DACA (Deferred Action for Childhood Arrival) status valid through the internship period are also eligible.
Compensation
Each intern is paid $6,400 over a 10 week period.
---
Application
The application deadline is: April 18, 2022 at 5:00pm PDT
To apply, email the following to Victor Parra at parravj@elac.edu
Resume
Cover Letter demonstrating your interest in the internship and how you meet the requirements for the position
List names of two (2) professional references including (Title, Phone #, Email, and professional relationship)
Please include the email subject line as: The Getty Marrow Summer Internship 2022
For more information email us at parravj@elac.edu