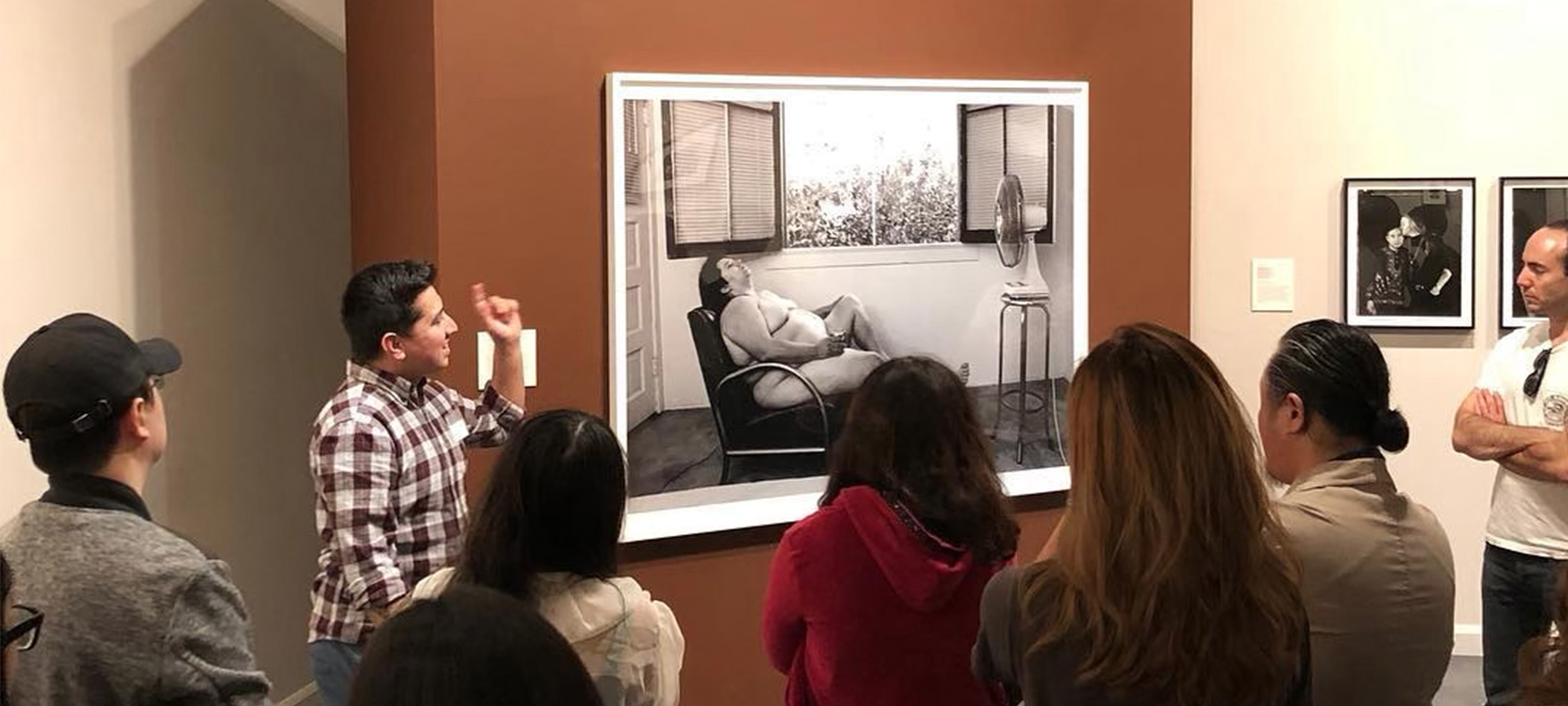 Aiming to encourage greater diversity in the professions related to museums and the visual arts, the Getty Marrow Undergraduate Internship program in Los Angeles supports substantive, full-time summer work opportunities for college students or recent graduate from cultural backgrounds that have traditionally been underrepresented in the arts.
The Vincent Price Art Museum is pleased to offer the following positions for Summer 2020:
Curatorial and Collections Internship (1 position) June 8 – August 14, 2020
The Curatorial and Collections intern will support the museum's exhibitions and will learn about best practices in the museum field. As the museum prepares for several fall exhibitions, the intern will provide key support for coordinating aspects of artist projects, exhibition production and installation, loan paperwork, collections management, and institutional partnerships.
The major project for this internship is the management of the annual student art exhibition, featuring works submitted by East Los Angeles College students completed in the 18-19 school year, juried by a guest curator. In this way, the student will learn processes for working with a curator, contacting participating artists, receiving, cataloging, arranging, and installing artwork.
In addition, the intern will gain administrative and marketing experience, and will engage all members of the VPAM team, including exhibitions, operations, development, and communications staff. An interest in art, art history and museums is preferred.
Education and Public Programming Internship (1 position) June 8 – August 14, 2020
The Education and Public Programming intern will support the museum's educational and public programming. Working closely with the museum director and program staff, the intern will plan and implement educational and community programs related to museum exhibitions. Specific programs include: an exhibition reception, artist talk, a workshop on photography, and guest lectures, among others.
In addition, the intern will have the opportunity to receive hands-on training in standard museum practices for event planning as well as campus protocol for engaging and serving the student body and members of the public. An interest in art, art history, and/or museums is preferred. Additional areas of interest may include education, business, and community organizing.
Eligibility: Applicants must be part of an underrepresented group, including, but not limited to, individuals of African American, Asian, Latino/Hispanic, Native American, or Pacific Islander descent. Applicants must also be undergraduate students who reside or attend college or university within Los Angeles County. Additionally, interested applicants must be able to commit to full-time work (40 hours/week) between June and August 2020.
---
The deadline for the positions is April 24, 2020 at 3:00 PM
Submit your application to Victor Parra at parravj@elac.edu
Subject line: The Getty Marrow Summer Internship 2020