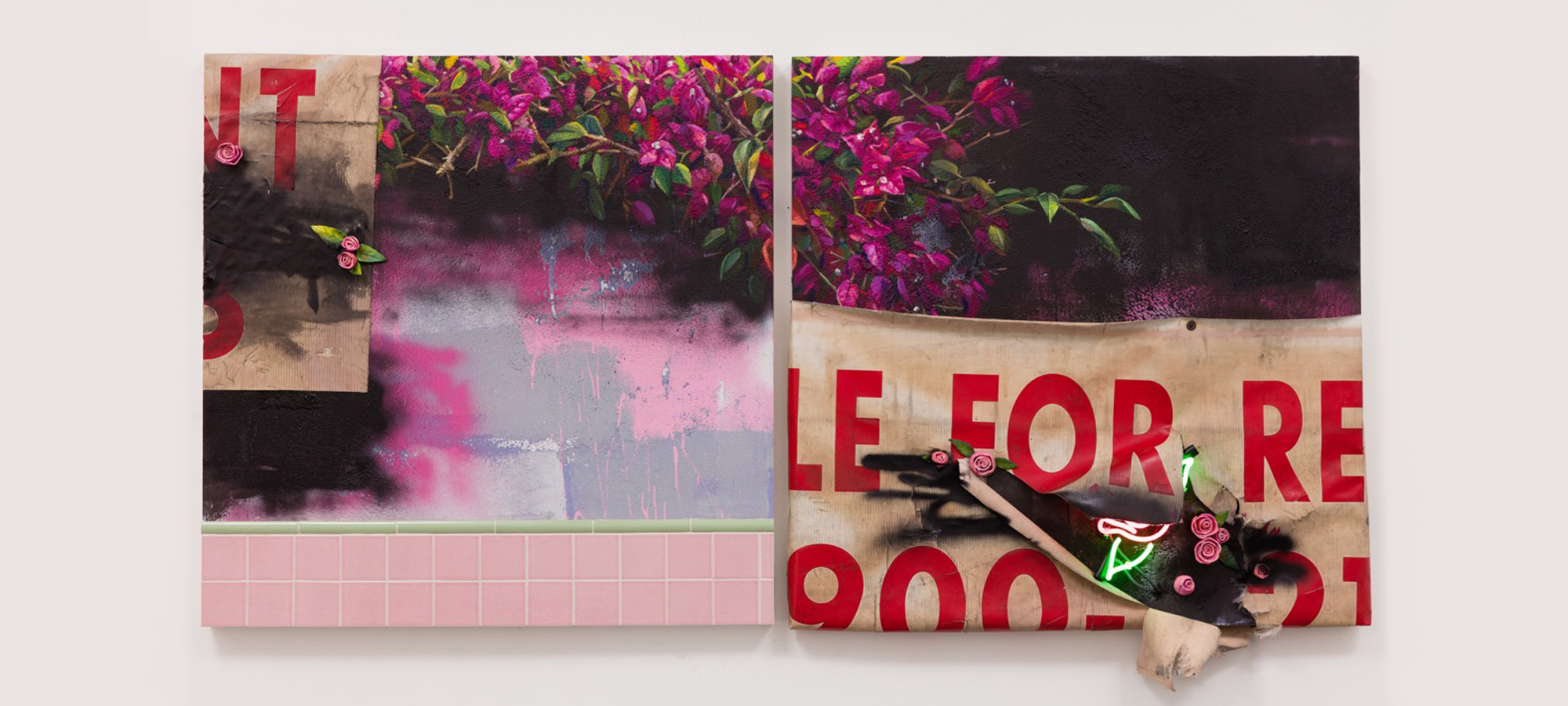 December 2, 2017 - April 7, 2018
In his first solo museum exhibition in Los Angeles, America is for Dreamers, artist Patrick Martinez responds to the ever-shifting landscape of the contemporary American built environment, a physical construct that can be understood in relationship to social and political contexts. Martinez uses painting, sculpture, neon and installation to comment on issues affecting communities nationally, while responding to specificities associated with the City of Los Angeles, including its overlapping and intersectional modern hybrid cultural identities. His works often call into question issues of police violence and authoritarianism exercised against youth and communities of color, as well as highlight vernacular language, architecture, and food culture associated with the urban lexicon. In his paintings, rough textures of stucco, cement, and dilapidated tile are peppered with street signage and resilient natural forms of greenery evoking familiarity with and even nostalgia for Angeleno neighborhoods. His neon signs hone in on current events, and on-going struggles at the forefront of national debate.
America is for Dreamers, both the title of the exhibition and that of a work within the show, is multivalent in meaning. It is presented as a statement that at once asserts the rights of DACA students, known as Dreamers, and references the country's history as a nation of immigrants and opportunity, while simultaneously interrogating the attainability of the American Dream. In the rapidly changing and gentrifying neighborhoods of Los Angeles, Martinez finds connections between the precarious foundations of home for families targeted by immigration policies and speculative real estate markets, and the physical signifiers of forced displacement and exclusion such as "gentrification fences" and border walls. In this way, the artist marks a conceptual transition in American discourse from the notion of utopic white picket fences to the barriers of cinderblock walls and the lateral, stained wood fences commonly put in place when a home in a low-income community has been purchased by new socioeconomic groups moving in.
---
Patrick Martinez is a Los Angeles-based artist born and raised in the San Gabriel Valley. He earned his BFA with honors from Art Center College of Design in 2005. His work has been exhibited nationally and internationally including a solo exhibition at the Cornell Fine Arts Museum, and in group exhibitions at the Studio Museum in Harlem, the Vincent Price Art Museum, the California African American Museum, Biola University, LA Louver, Showroom MAMA, the Providence College Galleries, MACLA, the SUR biennial, the Chinese American Museum and the Euphrat Museum of Art. Martinez is represented by Charlie James Gallery in Los Angeles.
---
Installation Photos
Opening Reception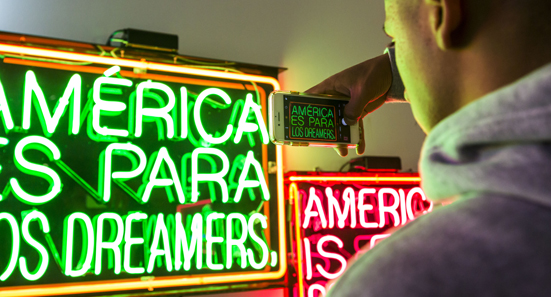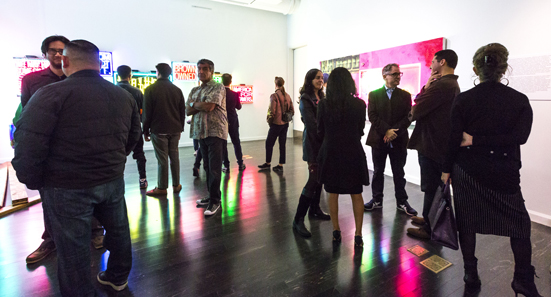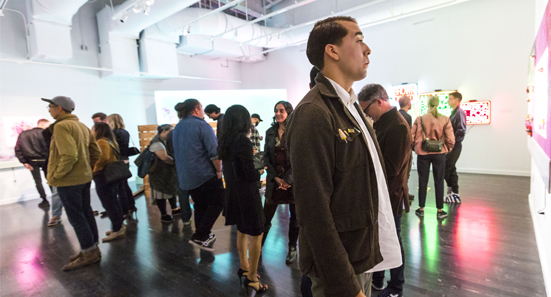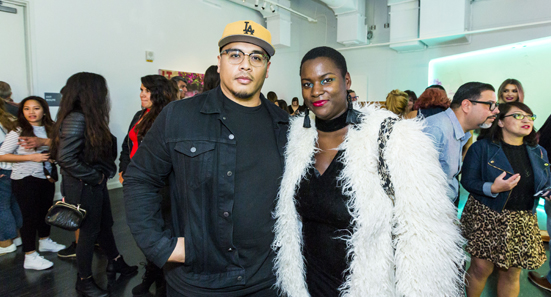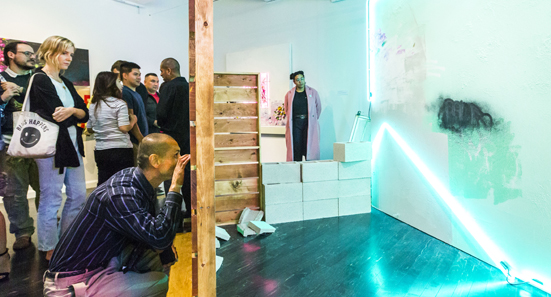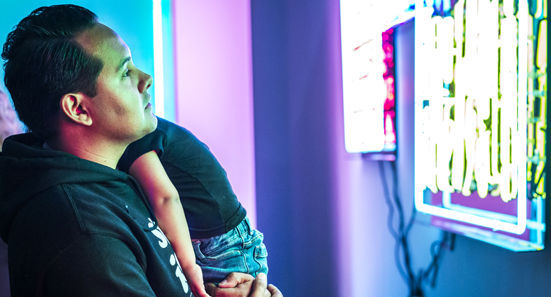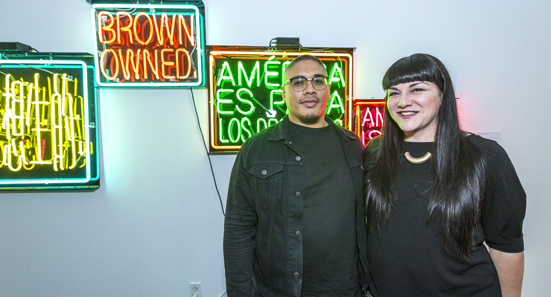 Images by Monica Orozco