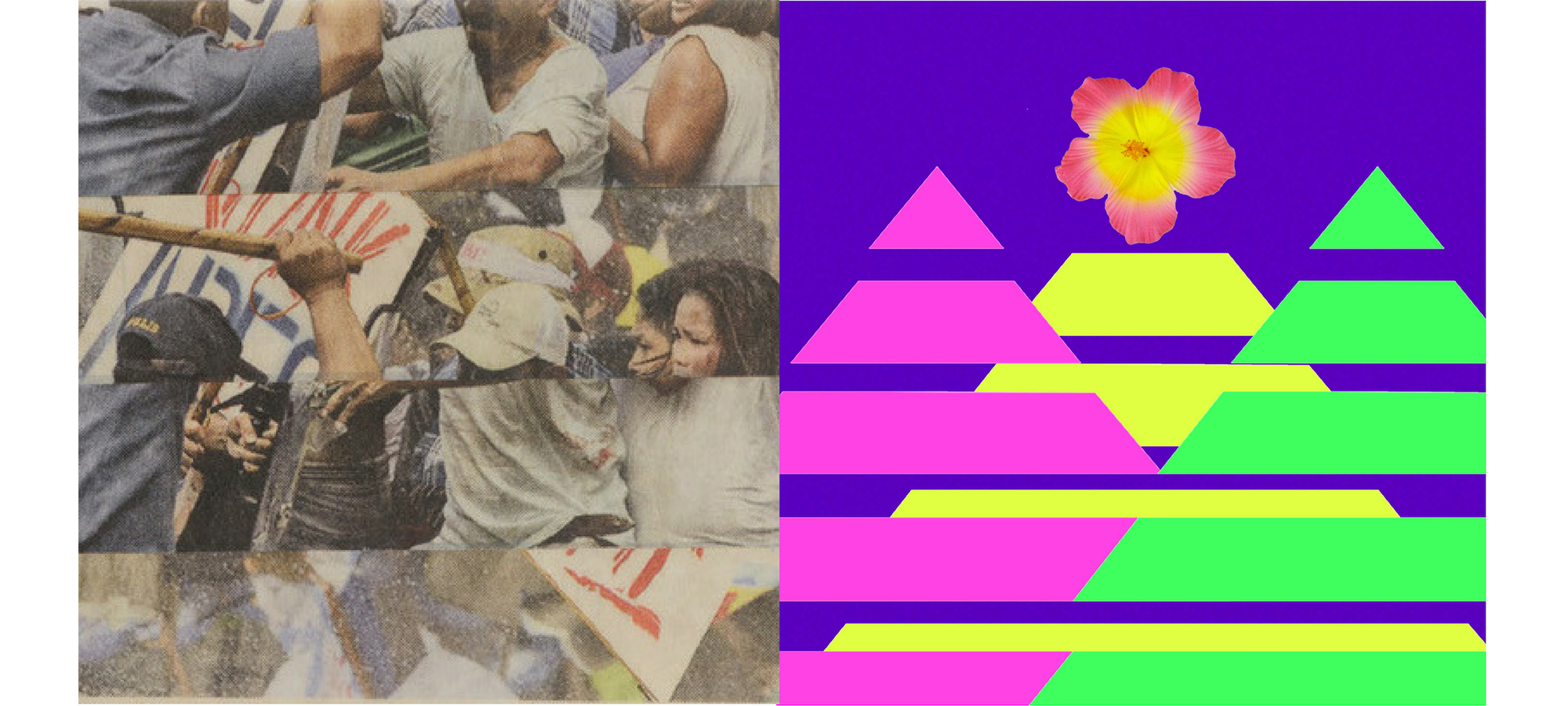 The Vincent Price Art Museum will be hosting an opening reception for the following exhibitions:

York Chang: The Signal and the Noise
York Chang makes conceptually driven work which considers the relationship between images and text, and how collective action is influenced by spectacle and new forms of propaganda. In this project, he employs mixed media strategies as interventions into information systems, appropriating newspapers, graphic displays, found images, and sculpture to create an immersive environment in the exhibition space.
---
Edgar Fabián Frías: Perpetual Flowering
In their first solo museum exhibition, Edgar Fabián Frías transforms the gallery into a multi-disciplinary offering/sanctuary/portal, mixing video testimonials, digital imagery, flower essences, and interactive elements to create an environment that encourages contemplation as well as altered states of awareness.
---