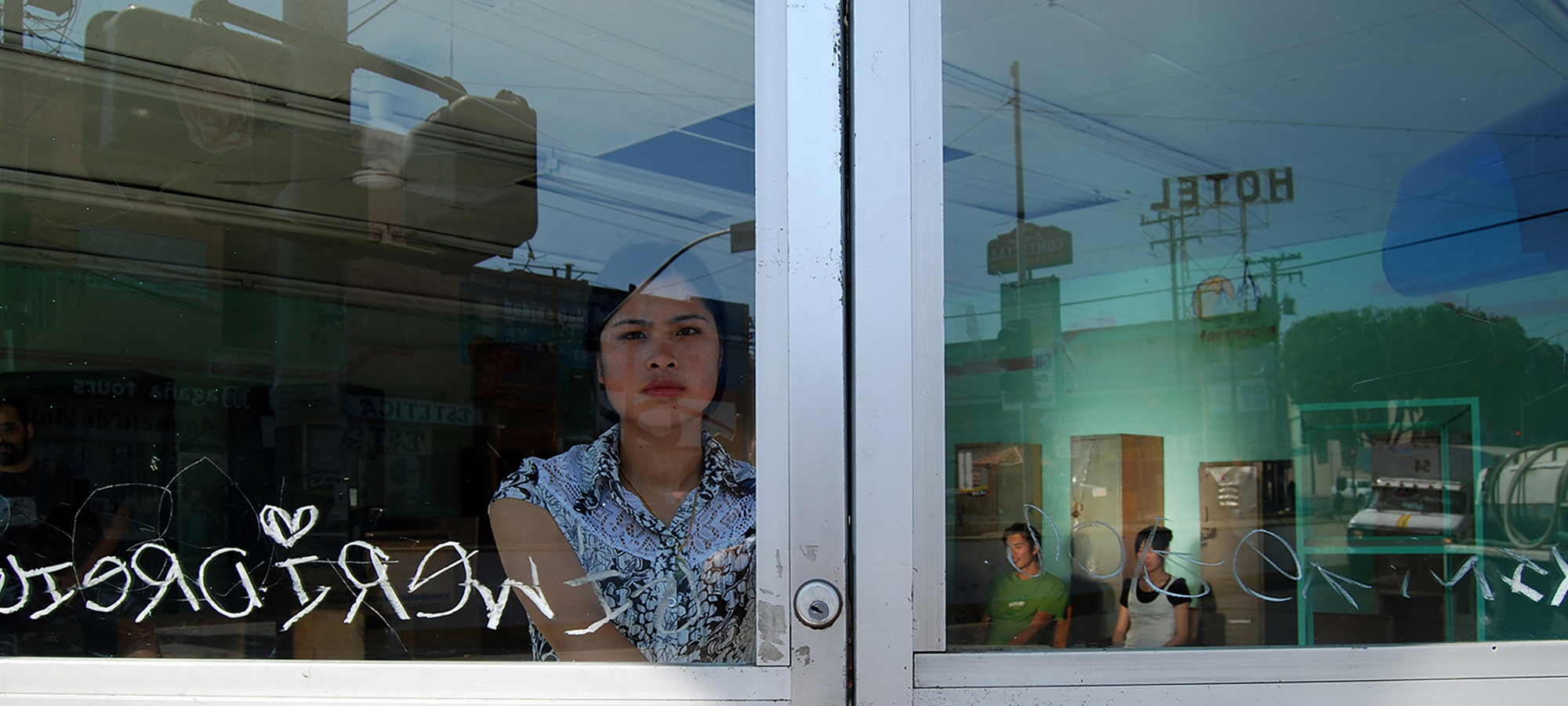 Join us on the final day of the exhibition Soul Mining for a conversation with artist Sergio de la Torre and poet Brandon Som. Centering on histories of the Asian diaspora in the Americas that have shaped complex cultures and transnational identities within their respective practices, the artist and poet will discuss de la Torre's installation, This is Not in Spanish (2008-2014) and Som's poem, Chino (2017), as well as themes present within other works within the exhibition.
Student educator Gabriela Padilla will lead a tour of the exhibition prior to the conversation. This special event will be the final opportunity to view Soul Mining. Light refreshments will be provided.
SCHEDULE
1:00 – 2:00 PM
Docent-led walkthrough
2:00 – 3:00 PM
Conversation with artist Sergio de la Torre, Associate Professor and Program Director of Fine Arts at the University of San Francisco, and poet Brandon Som, Associate Professor of Literature and Creative Writing at the University of California, San Diego.