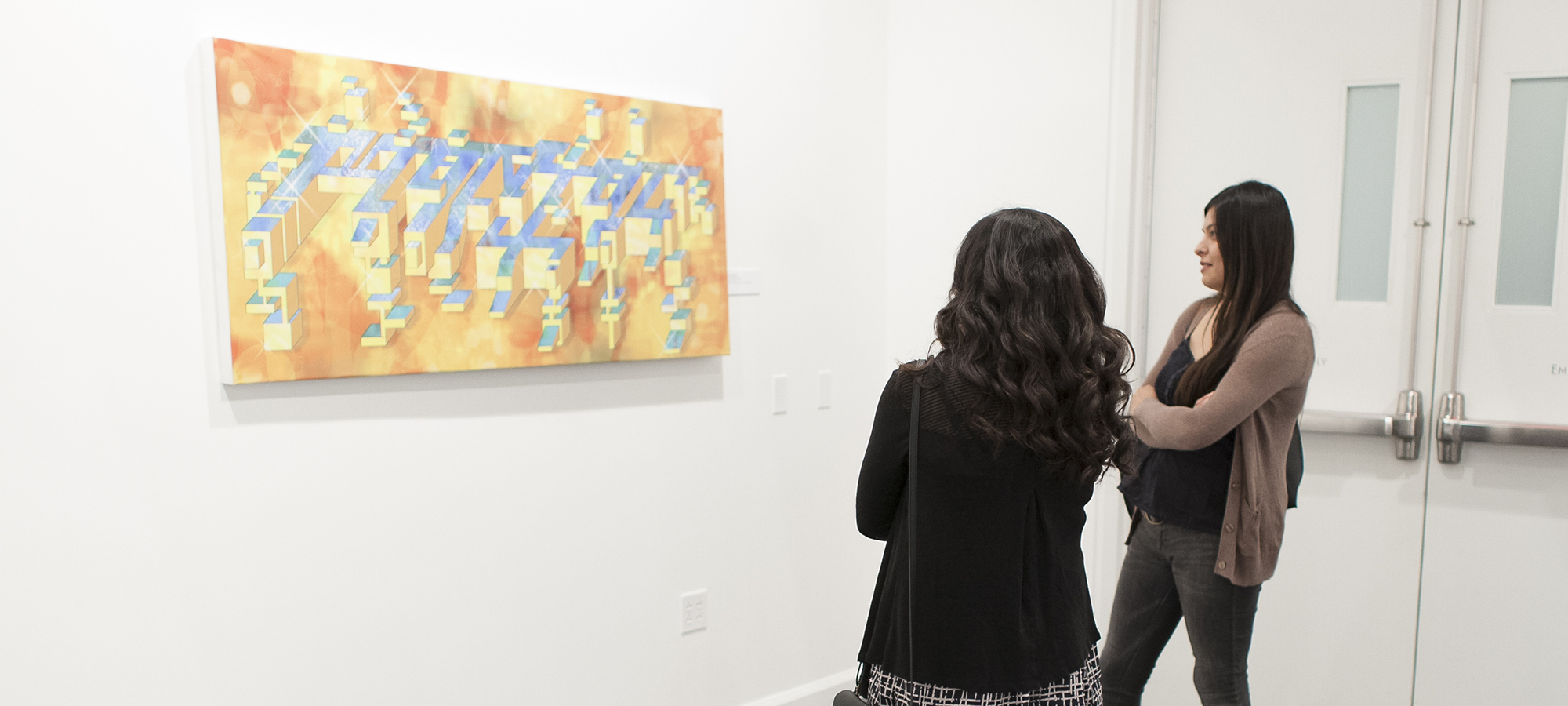 Apply to be a VPAM student worker!
We regularly employs ELAC students as gallery assistants and offers unpaid internships for credit to art, art history, and museum studies majors from local colleges and universities. If you are interested in learning more about these opportunities, please email Victor Parra: parrav@elac.edu
The Getty Multicultural Undergraduate Internship at VPAM
We also offer a Multicultural Undergraduate Internship position each year, made possible by the J. Paul Getty Trust. This paid full-time internship is completed during the summer months and focuses on Curatorial, Conservation, and Exhibition Preparation areas at the museum. Please visit the Getty website for more information about program eligibility, requirements, and application deadlines.