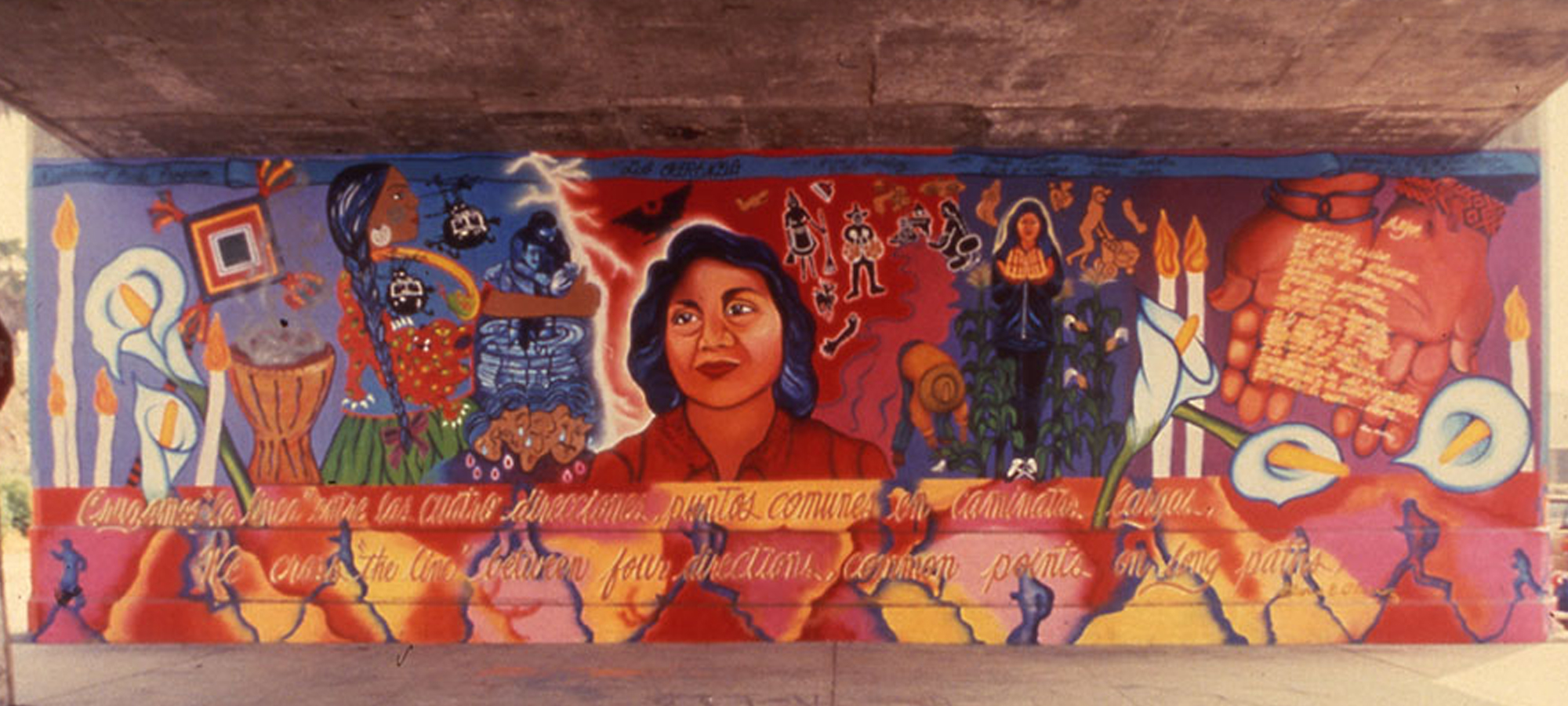 April 22, 2017 - July 22, 2017
Yreina D. Cervántez: Movements & Ofrendas surveys over forty years of the artist's politically charged and spiritually informed practice, featuring more than fifty-five works in watercolor, acrylic, fine art prints and muralism. Throughout the trajectory of her career, Cervántez's artistic and cultural work reveals historic intersections with social justice work in California, feminist and Latin American solidarity movements, the Chicano art movement, and the era of multiculturalism. Through intimate self-portraiture Cervántez frequently locates herself in a state of "nepantla," navigating liminal states of being. Her imagery reflects carefully researched, rich visual languages to synthesize feminist theory, identity politics and activism into spiritual and cultural references that delicately weave the personal and political.
In addition to featuring Cervántez's early paintings, self-portraiture spanning more than four decades, and works produced through Self Help Graphics & Art, the exhibition highlights the artist's contributions to Chicana/o mural history in Los Angeles. One such work is "La Ofrenda," a mural produced in 1989 for the Neighborhood Pride Program sponsored by the City of Los Angeles Department of Cultural Affairs and the Social and Public Art Resource Center (SPARC), which was restored by the artist in the summer of 2016 with the assistance of SPARC as a part of efforts by the City of Los Angeles Department of Cultural Affairs to preserve historically significant murals citywide.
Yreina D. Cervántez was born in 1952 in Garden City, Kansas. She received a BFA from the University of California, Santa Cruz, and a MFA from the University of California, Los Angeles. Cervántez is currently a Professor in the Department of Chicana/o Studies at the California State University, Northridge. She served as the multicultural coordinator at the Los Angeles Municipal Art Gallery (LAMAG) between 1990 and 1993, and was also a California Arts Council Artist in Residence at Self Help Graphics & Art. She participated in some of the earliest silkscreen ateliers at Self Help Graphics & Art in the 1980s, curating the 1st MAESTRAS – Women's Atelier in 1999, and maintains active association with the organization. Cervántez has been featured in numerous landmark exhibitions of Chicano art including: 30 Years of Chicano Printmaking & Social Justice (2003); Just Another Poster: Chicano Graphic Arts in California (2000); and CARA: Chicano Art Resistance and Affirmation (1990). Her work is included in the permanent collections of the Smithsonian American Art Museum, The Mexican Museum, San Francisco, and the Los Angeles County Museum of Art (LACMA). Additionally, her work has been included in important scholarly publication such as: Ero-Ideologies: Writings on Art, Spirituality, and the Decolonial, Laura E. Pérez (forthcoming, 2017); Sacred Iconographies in Chicana Cultural Productions, Clara Roman-Odio (2012); Walls of Empowerment: Chicana/o Indigenous Murals of California, Guisela Latorre (2008); The Politics of Spiritual and Aesthetic Altarities, Laura E. Pérez (2007); and The Road To Aztlan: Art From A Mythic Homeland 2001, LACMA.
---
Installation Shots
Opening Reception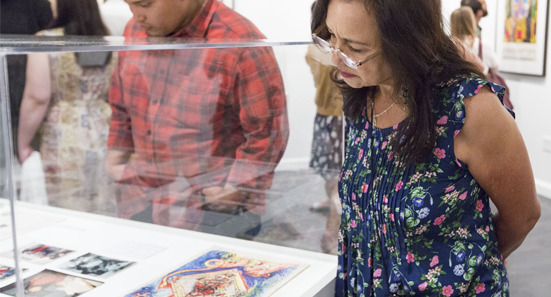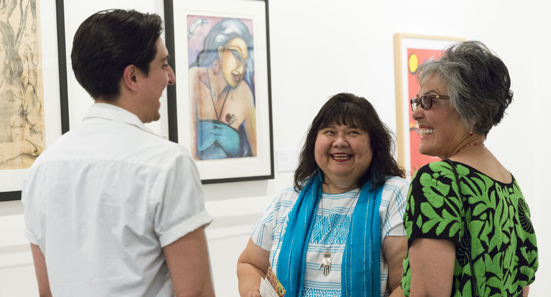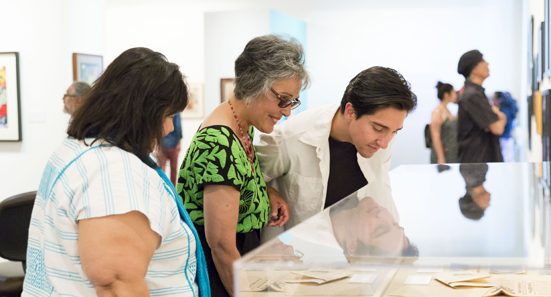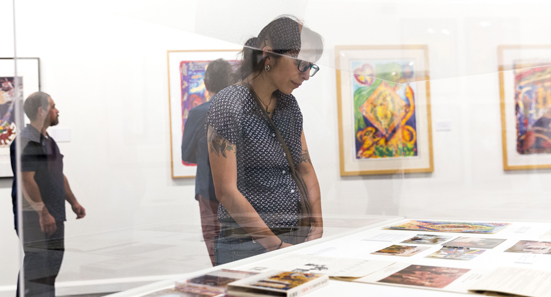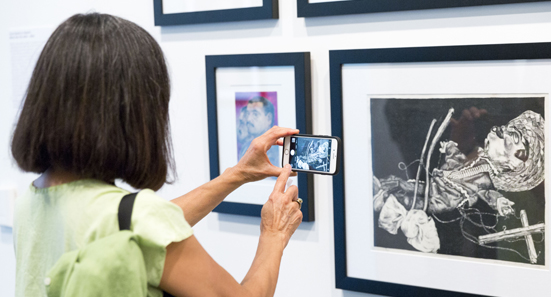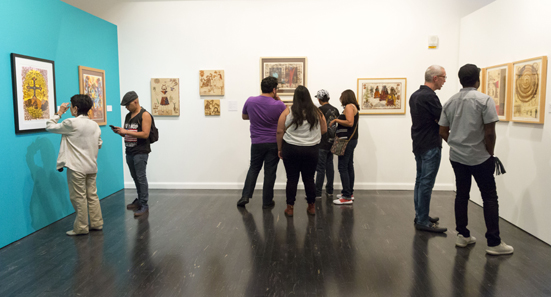 Images by Monica Orozco