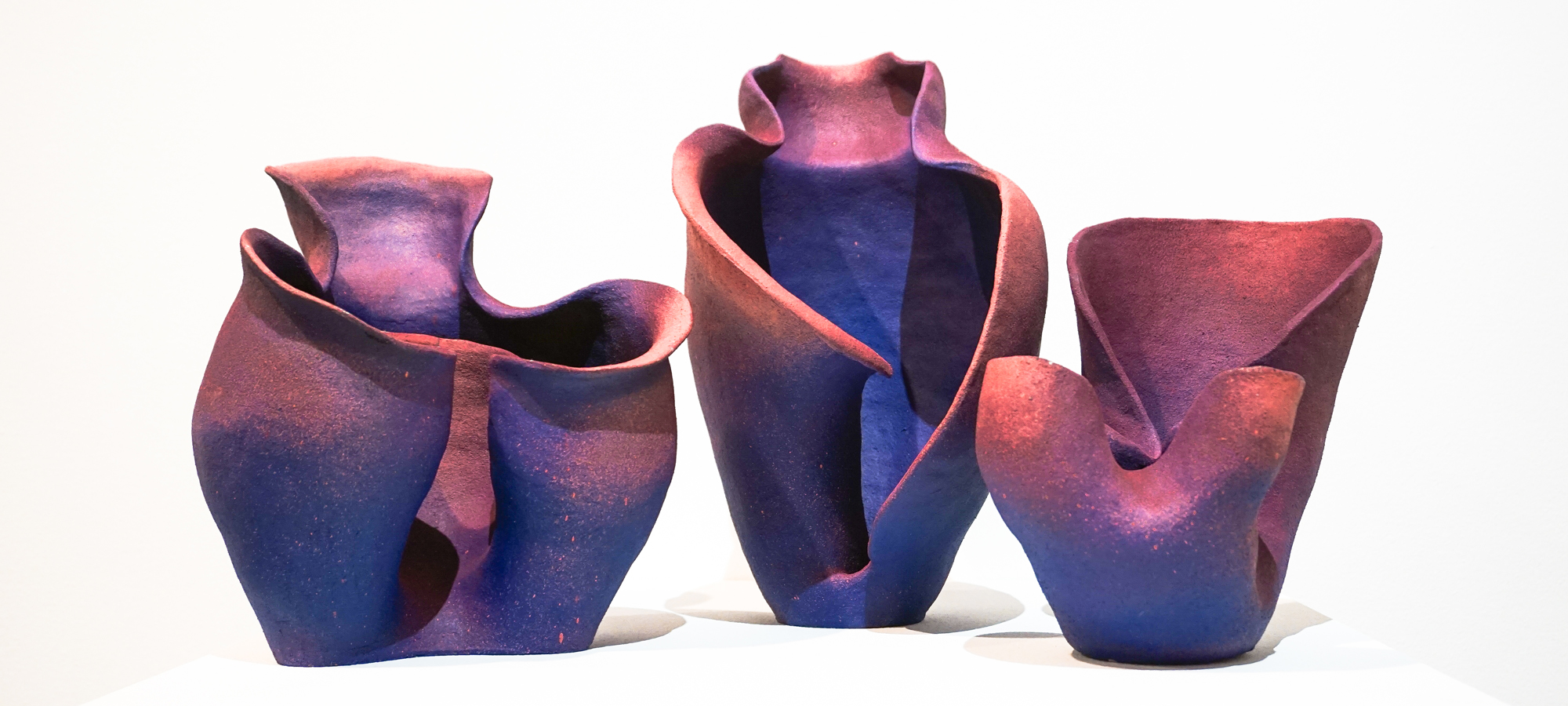 September 4, 2018 - November 3, 2018
New Voices features a range of notable ceramics, costume design, photography, painting, sculpture, drawings, and mixed media works produced by East Los Angeles College (ELAC) students during the 2017-2018 term. The exhibition highlights exceptional artwork produced in diverse media across instructional departments at the college, and is an opportunity for bourgeoing student artists to showcase their work.
New Voices is juried and curated by Julian Bermudez. Since 2003, Bermudez has curated exhibitions and produced installations and web-based projects for museums and galleries. In 2008, he began producing "pop-up" art exhibitions in found spaces creating unique experiences for all the participants. In 2011, he launched Bermudez Projects, a multi-platform arts program dedicated to increasing public access to the visual arts through exhibitions, publications, events, video and sound, and social media. Since then, Bermudez Projects has partnered with the Pacific Asia Museum, the Cartoon Art Museum, LAUNCH LA, Design Within Reach, Southern California Public Radio, AltaMed Health Services, and the Museum of Latin American Art, and – in 2011 – was one of the participating galleries in The Getty Foundation's region-wide initiative Pacific Standard Time: Art in L.A. 1945-1980.
---
Installation Photos