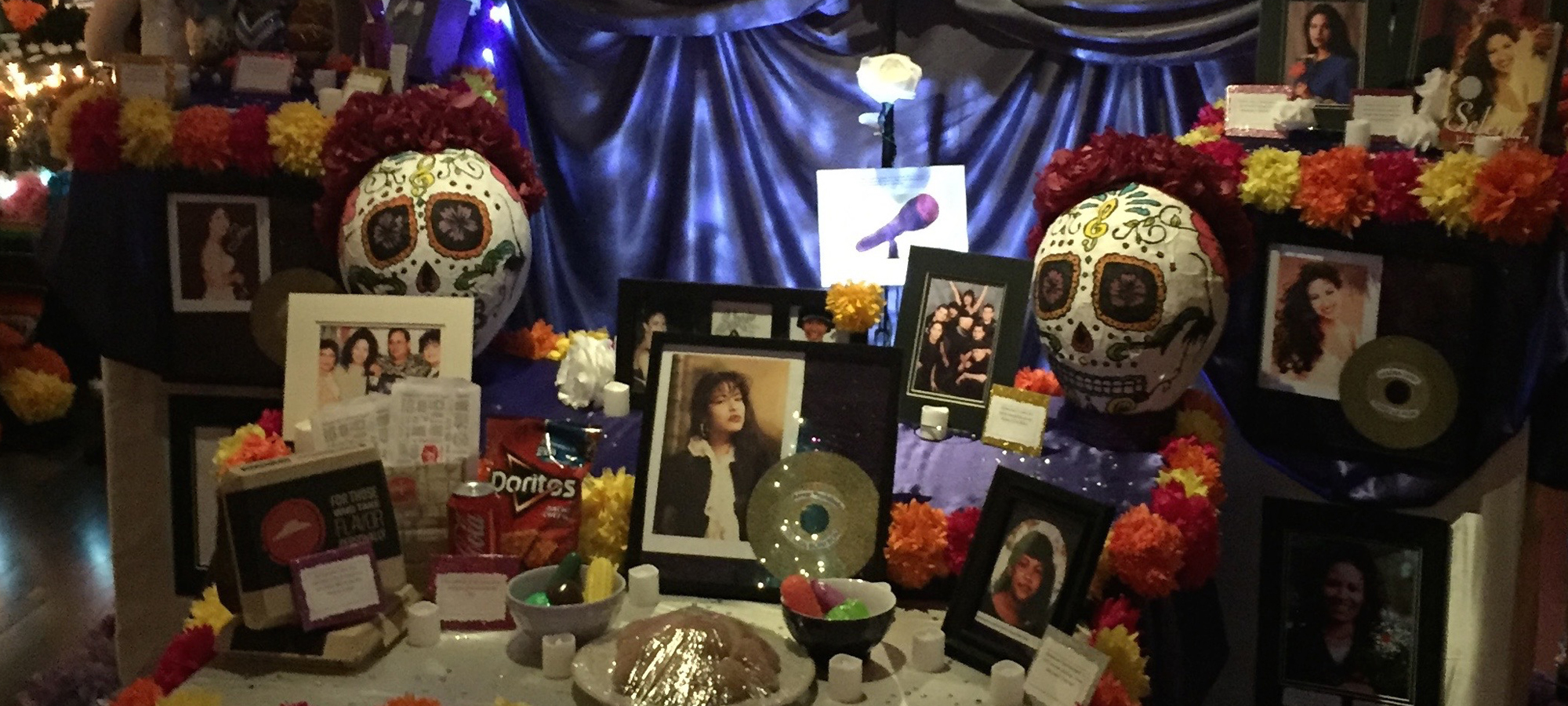 October 28, 2017 – December 2, 2017
Opening Reception: Saturday, October 28, 11:00 AM - 2:00 PM
The altars and ofrendas (offerings to the deceased) in this exhibition were produced by students as part of ELAC Professor Angelita Rovero's course Mexican Americans in the Arts in American Culture. The lives of legendary Chicanas/os in the arts including Carlos Almaraz, Annette Cardona, Lalo Guerrero, Gilbert "Magu" Luján, José Montoya, Lupe Ontiveros, Anthony Quinn, Selena Quintanilla-Perez, and Ritchie Valens are celebrated through the altars, which incorporate aspects of Mexican and Chicana/o culture from the historic past to the present. Day of the Dead, or Día De Los Muertos, is a traditional Mexican celebration to honor those that have passed away. November 1st, All Saints Day, is dedicated to deceased children. November 2nd, All Souls Day, is dedicated to both children and adults and it is believed that the spirits of the deceased visit during this celebration. Marigolds, cempohualxochitl, guide the spirits to their altars with their vibrant colors and scent. According to primary source manuscripts, or amoxtli, the Mexica believe remembering the deceased with respect and honor allows their spirits to be present in the realm of the living. Emphasizing independent research, group participation and the creative process, students creatively express their learning experience in this course and accompanying exhibition, as well as honor the deceased in a traditional Mexican manner through the construction and presentation of altars.