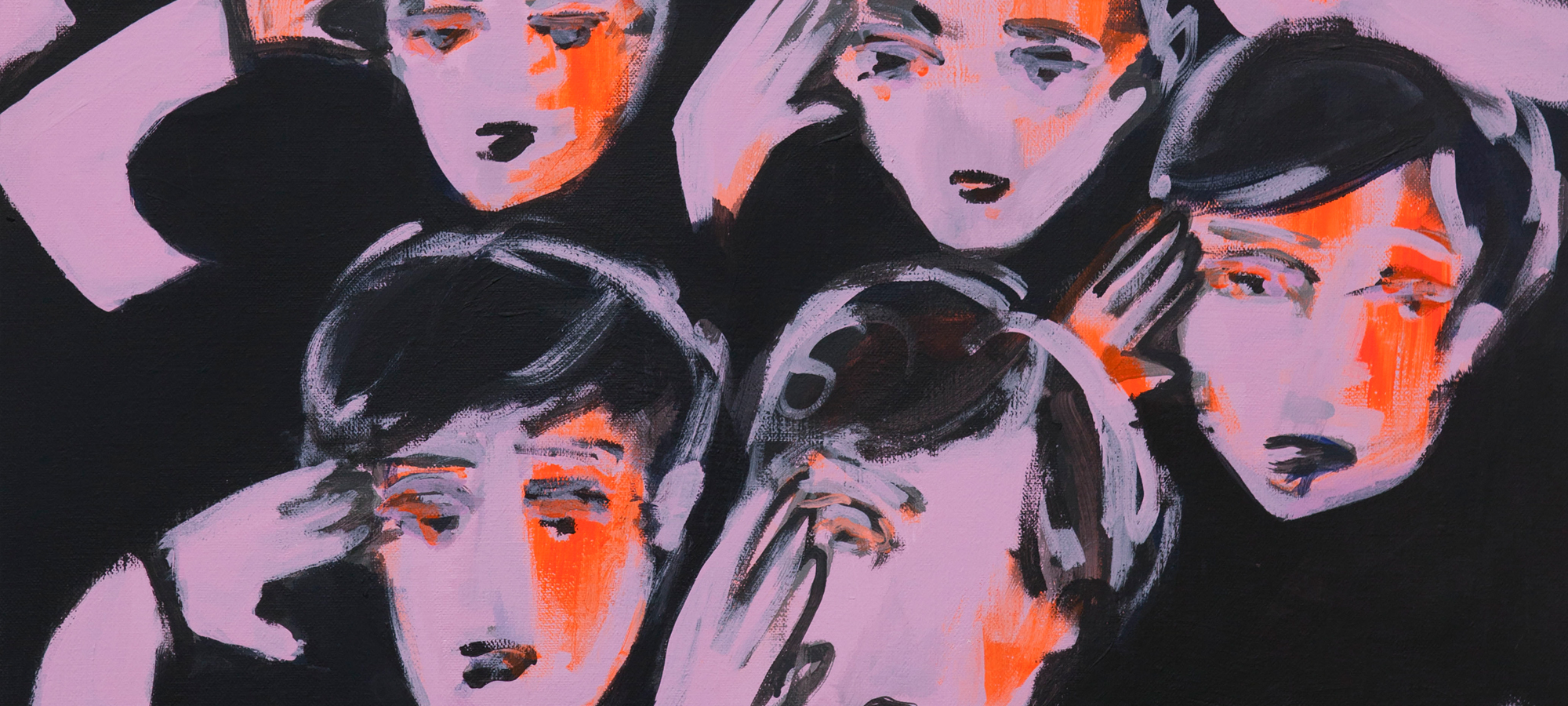 March 18 - June 10
Opening reception: Saturday, March 18, 4:00 - 6:00 PM
As a post 9/11 Iranian immigrant to the United States, Los Angeles-based artist Shagha Ariannia explores the complex landscape of nationhood through questions of citizenship, national identity, and the fantasy of immigration in the exhibition Who Sings the Nation-State? Borrowing its title from a 2007 book by seminal feminist and cultural studies theorists Judith Butler and Gayatri Spivak, Ariannia responds to related themes of language, politics and belonging through drawings, paintings and a video installation, itself part performance and part storytelling.
Within her video work, Ariannia investigates nationalist modes of belonging, taking into account the diverse communities that shape the American nation-state. Herein, her practice reveals the paradoxes of existing between political realities, a dichotomy the artist often filters through an unexpectedly playful lens tied to her childhood. Ariannia's related drawings and paintings consider the ironies of war, participation in state-sanctioned ideologies, and the Du Boisian notion of "double consciousness," reflecting the artist's constant reconciliation of two often-opposing cultural vantage points. Translated through, at times, whimsical and humorous audio and images, together these works underscore the fragile construction of collective identities through the languages of assimilation and mechanisms of political control.
Born in 1984 in Tehran, Iran, Ariannia is an interdisciplinary visual artist whose work has been exhibited at University of California Irvine, 18th Street Art Center, Kchung TV as part of Made.In.LA 2014, Commonwealth and Council, Art Platform, Co/lab, PØST and the Torrance Art Museum in Los Angeles and Galarie der Hochschule in Braunschweig, Germany. Ariannia holds a MFA from CalArts and a BA from the University of California, Irvine. She is a 2016 recipient for the California Community Foundation Fellowship for Visual Artists.