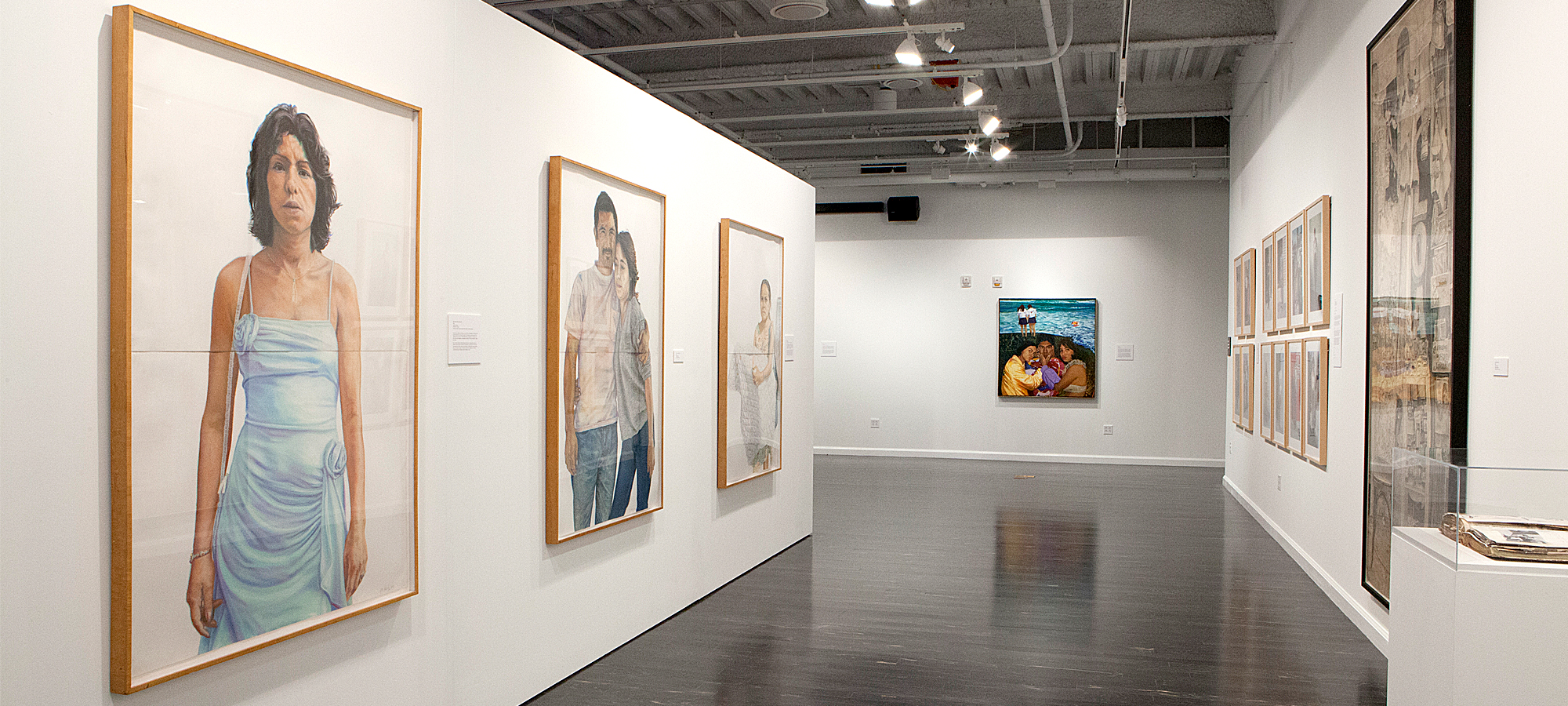 Foundation Board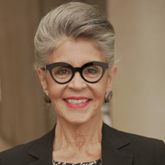 Mercedes Barajas-Tondre
Co-Chair
Length of Service: 2017 –
Mercedes Barajas-Tondre is the Executive Director of OmniWorks Economic Development, an organization dedicated to fostering women, minority, LGBTQ, veteran, and formerly incarcerated entrepreneurs through business and emotional intelligence training. Before joining OmniWorks Mercedes served as the Director of Corporate Partnerships at The Autry Museum and then at The Performing Arts Center of Los Angeles County. Prior to that Mercedes built a successful 40+ year career in marketing and advertising focused on theatrical and home entertainment clients and non-profit arts organizations. As a Latina raised in the San Francisco Bay Area, Mercedes' world view evolved as a result of the vibrant, diverse, arts-rich, and social activism of the place and time.
Consuelo Velasco Montoya
Co-Chair
Length of Service: 2015 –
Chelo Velasco Montoya is an artist, educator, and cultural producer. She is the Assistant Vice President of Adult Education and Public Programs at the Los Angeles County Museum of Art. She previously served as Director of Education and Public Programs at the California African American Museum. She was the founding program administrator and faculty member in the Master of Public Practice program at Otis College of Art and Design, and developed the program for a decade alongside artist and program Chair Suzanne Lacy. Her MA in Public Art Studies from the University of Southern California focused on arts administration, digital media, and community-based arts. She received a second master's degree, an MFA in Graphic Design, from Otis College of Art and Design. In March 2020, Montoya was appointed by California Assembly Speaker Anthony Rendon to serve on the California Arts Council.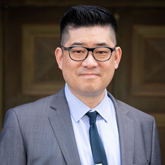 George Yin
Vice-Chair
Length of Service: 2015 –
George Yin is an attorney, arts advocate, and Board Member of the Vincent Price Art Museum Foundation. As an attorney with Kaufman Legal Group, he advises candidates, elected officials, political committees, ballot measure committees, non-profit organizations, and public agencies on local, state, and federal laws. He has over a decade of experience representing public agencies in public, municipal, education, water, and administrative law. He actively volunteers in his community, having served on the boards of the Chinese Historical Society of Southern California, the Organization of Chinese Americans (Greater LA Chapter), the Asian Professional Exchange (APEX), and the Pacific Asia Museum Chinese Arts Council. He holds a J.D. from UCLA Law School, an M.A. in Urban Planning from the UCLA Luskin School of Public Affairs, an M.Sc. in Public Administration/Public Policy from the London School of Economics, and a B.A. in Government from Cornell University.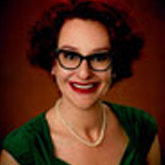 Yvette Vartanian Davis
Treasurer
Length of service: 2020 -
Yvette Vartanian Davis owns and operates The Counting House, LLC, an accounting and business management firm in Glendale catering to clients across the country and worldwide. She also serves as a Trustee at Glendale Community College and Guest Lecturer at ArtCenter College of Design in Pasadena within the Business department. As a Board Member of the Vincent Price Art Museum Foundation, she brings years of experience serving Glendale and the surrounding communities. Past appointments include President of the Glendale Sunrise Rotary Club, Vice-President of the Glendale Rose Float Association, Treasurer of the Glendale Educational Foundation, Treasurer of the Silver Lake Chamber of Commerce, Member of the Finance and Audit Committee for Glendale Healthy Kids, Treasurer at Glendale Arts, and Committee Member of the City of Glendale, Pedestrian Safety Commission.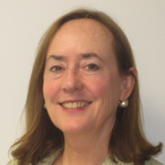 Barbara Hensleigh
Secretary
Length of Service: 2005 –
Barbara Hensleigh has been a board member of the Vincent Price Art Museum Foundation for 15 years. Barbara is an active donor to the Museum, including the Museum Studies Certificate Program and recent acquisitions. She and her husband have enjoyed collecting art for three decades. Barbara had a successful career as a litigator with an emphasis on the business aspects of healthcare, including antitrust and hospital privileging disputes. When not active in the Foundation, Barbara can be found backpacking or volunteering to make a more just, inclusive, and sustainable world.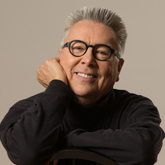 Dan Guerrero
Board Member
Length of Service: 2013 –
Dan Guerrero is an award-winning producer/director of diverse programming for television and of live arts and culture events at prestigious venues including the Dorothy Chandler Pavilion for the LA Opera and the Kennedy Center for the Performing Arts in Washington, D.C. He has been a Vincent Price Art Museum Foundation Board Member since 2013. Guerrero is an influential activist for Latinx and LGBTQ communities and is a popular figure on the speaking circuit with his presentation, Activism & the Arts: A Life Journey. His critically-acclaimed live solo show ¡Gaytino! Made in America was adapted to a full-length film in 2019. While Guerrero has received many accolades for his work in the arts and entertainment industries, he is most proud of his work as UC Regents Lecturer jointly appointed in the Cesar E. Chavez Department of Chicana/o Studies and LGBTQ Studies at UCLA.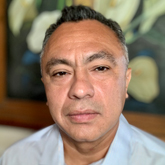 Miguel Angel Luna
Board Member
Length of Service: 2020 -
Miguel A. Luna is native of Colombia, a Board Member of the Vincent Price Art Museum Foundation, and a longtime community advocate for city, state and nationwide policies. He is the founder of Urban Semillas and a Principal at DakeLuna Consultants. He specializes in cultivating relationships with and between community-based organizations, businesses, elected officials, environmental organizations, academia, governmental agencies, and individual stakeholders at the grass-roots level. In 2013, Mr. Luna was featured by High Country News for his work in creating job opportunities for inner-city youth in the field of water quality monitoring. An urban resident of Los Angeles for 25 years, he's been commuting mostly on bike and public transportation after giving up his car in 2005.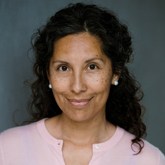 Norma Newton
Board Member
Length of Service: 2017 –
Norma Fabian Newton is an arts advocate, lawyer, writer, and Board Member of the Vincent Price Art Museum Foundation. She is dedicated to combating the erasure of Latinx narratives from mainstream media and the museum sector. In her role at the Vincent Price Art Museum Foundation, Norma supports art acquisitions, donor cultivation, and strategic partnerships to further advance Latinx art within and beyond Los Angeles. She recently founded Fabian Flores Publishing, a Latinx-focused publishing house dedicated to art, culture, and lifestyle. She is a graduate of Vassar College and Loyola Law School.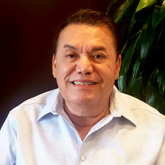 Tony Hernandez
Board Member
Length of Service: 2017 –
Tony Hernandez is the Vice President/Business Banking Relationship Manager at Bank of the West. He has been a board member of the Vincent Price Art Museum Foundation since 2017. He received his degree in Business Administration and Psychology from Loyola Marymount University in 1979 and has built a successful career in banking specializing in commercial lending since then. He has been involved in various community advocacy groups such as the Hispanic Youth Task Force and Hispanic Leaders Group. He received the national award for Access to Capital in Washington, D.C. in 2007.
Staff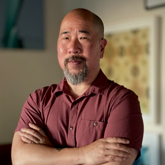 Steven Wong
Museum Director
East Los Angeles College Staff
Steven Y. Wong is the Director of Vincent Price Art Museum at East Los Angeles College, a collecting institution with diverse holdings in Pre-Columbian, Native American, and modern and contemporary art. Previously he was Curator at the Los Angeles Municipal Art Gallery (LAMAG), one of the oldest and longest-running contemporary art galleries in Los Angeles, and Interim Executive Director and senior staff curator at the Chinese American Museum (CAM), where he developed and implemented both contemporary art and history exhibitions. Wong has also served as adjunct faculty at UC Santa Barbara, Ventura College, and Pasadena City College. He began his career as a practicing artist and has exhibited his work nationally. He holds an M.F.A. in Art from UC Santa Barbara, M.A. in Asian American Studies from UCLA, and B.A. in Art from UCLA. Prior to transferring to UCLA, he attended the Santa Monica College of Design, Art and Architecture.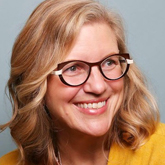 Maggie Bohlman
Executive Director of the Vincent Price Art Museum Foundation
Maggie Bohlman is the Executive Director of the Vincent Price Art Museum Foundation. The Purpose of the Foundation is to provide a cultural center that benefits the college and its community by collecting art and offering significant exhibits. Maggie has 20+ years of experience leading mission and values-driven organizations throughout California. Previously she served as the Chief Community Engagement Officer at David & Margaret Youth and Family Services and is a principal at Studio 51 Consultancy. Her earliest art memory is visiting Morris Louis's Beta Kappa at the National Gallery of Art in Washington D.C. She holds a B.A. from Occidental College and an MBA from The Anderson School of Management at UCLA.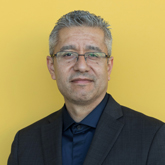 Victor Parra
Preparator / Assistant to the Museum Director
East Los Angeles College Staff
Victor Parra oversees museum operations, exhibition preparation and installation, and special projects at the Vincent Price Art Museum. Victor joined the team as a student worker in 1995 and became the first full-time Los Angeles Community College District Gallery Preparator in 1999. He plays a key role in supporting the collaborative efforts among VPAM, VPAM Foundation, and East Los Angeles College. He has taken great pride in contributing to the museum's growth and holds a deep passion for art and community-building. In addition to opening hundreds of exhibitions at VPAM, Victor has mentored many cohorts of students, interns, and junior staff members on their paths to becoming successful artists, designers, and museum professionals. He was born in Guadalajara, Jalisco, Mexico, and earned Graphic Arts degrees from ITESO and East Los Angeles College.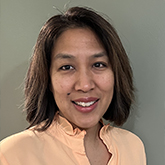 Hataya Tubtim
Development Manager
Hataya Tubtim has a background in community-based art and engagement, education, and fundraising. She has facilitated projects for the Arts Council of Kern, Los Angeles County Department of Arts and Culture, Pasadena Playhouse District, Downtown Long Beach Alliance, and the City of Long Beach. In 2014, she began writing grants and providing grants consultation to assist Los Angeles arts organizations. Her efforts have secured government awards, private foundation grants and gifts from corporate giving circles. Hataya holds degrees in Design (BFA, ArtCenter) and Social Practice (MFA, Otis College of Design).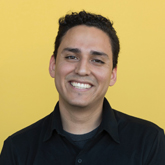 Joseph Daniel Valencia
Exhibitions & Programs Manager
Joseph Daniel Valencia is a curator, educator, and writer working across Los Angeles and Orange County, California. Since 2016, Joseph has helped organize nearly 100 public programs and 20 exhibitions at VPAM, including Tastemakers & Earthshakers: Notes from Los Angeles Youth Culture (2016) and Laura Aguilar: Show and Tell (2017-2021), as well as numerous projects by emerging and mid-career artists in Los Angeles. His passion for increasing access to museums led him to co-direct communications and educational partnerships at VPAM, including the Smithsonian Undergraduate Internship Program at East Los Angeles College. His interests include contemporary art and performance, art and social justice, Latinx art history, and Southern California cultural histories. He earned his M.A. in Curatorial Practices and the Public Sphere from USC and a B.A. in Art History from California State University, Fullerton.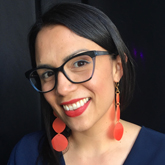 Nathalie Sánchez
Interim Education Program Coordinator
Nathalie Sánchez is an interdisciplinary artist, social justice arts educator, and arts advocate raised and rooted in Los Angeles. At VPAM, Nathalie provides leadership and support to the Museum Studies Certificate Program at East Los Angeles College, an academic and professional development program aimed at cultivating a new generation of museum professionals. Nathalie firmly believes in the transformative power of arts education and community. She has developed and led visual arts and museum education programs at ArtworxLA, Avenue 50 Studio, ESMoA, Fowler Museum at UCLA, Museum of Contemporary Art, Los Angeles (MOCA), and P.S. ARTS. In 2016, she founded the Art Education + Social Justice Book Club with over 300 members internationally. She graduated with her B.A. in Art History and Studio Arts with an emphasis in education from Loyola Marymount University and received her M.F.A. in Public Practice from Otis College of Art and Design.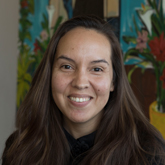 Rebeca Vega
Registrar/Exhibitions Coordinator & Guest Services Manager
Rebeca Vega oversees registration for art acquisitions, temporary exhibitions, and the museum's collection. She has managed national traveling exhibitions on behalf of VPAM and plays a critical role in supporting the museum's guest services team. Aside from assisting to develop more than 20 exhibitions and all publications since 2016, Vega strives to streamline day-to-day internal processes in efforts to uphold best practices in several areas of the museum's organizational functions. She began her professional relationship with VPAM as a student docent and gallery attendant while majoring in Art History at East Los Angeles College. She holds three associate degrees from ELAC, including an Associate in Art for Transfer (AA-T) in Art History, and a B.A. in Art History from California State University, Long Beach.