Dear Friends,
Thanks to the generous support of people like you the Vincent Price Art Museum (VPAM) has enjoyed tremendous growth, tripling attendance over the past three years, in part due to the exciting openings of two of our fall exhibitions: Guadalupe Rosales: Echoes of a Collective Memory, the artist's first solo museum show, and Regeneración: Three Generations of Revolutionary Ideology, co-organized with La Casa de El Hijo de Ahuizote in Mexico City.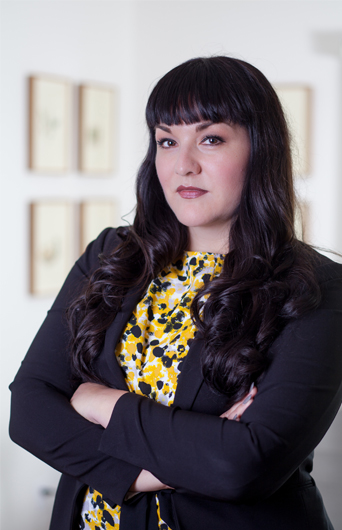 Through our continued commitment to diversity and cultural equity in our exhibitions and programs, we have been able to increase our impact on our community locally, as well as to contribute to national and international conversations about new directions in art and the museum field.
At the invitation of The Huntington, the VPAM curated exhibition Rituals of Labor and Engagement – focusing on bodies of color and forms of ritual, and showcasing new works by artists Carolina Caycedo and Mario Ybarra Jr. – opened in November. In December, we open Wang Xu: Garden of Seasons guest curated by Equitable Vitrines, and present, in partnership with LACMA, the final month of exhibitions and family programming on Egyptian Art and works by Mexican photographer Mariana Yampolsky.
In the year ahead, we look forward to solo exhibitions by artists York Chang, Edgar Fabián Frías, and the first-ever career retrospective and museum exhibition of the Los Angeles-based photographer George Rodriguez, curated by Josh Kun.
The museum continues to travel its exhibitions across the country: the critically-acclaimed survey exhibition Laura Aguilar: Show and Tell will open at the National Museum of Mexican Art in Chicago, and A Decolonial Atlas: Strategies in Contemporary Art of the Americas travels to the Mandeville Gallery at Union College in New York.
We are proud to announce the second year of The Smithsonian Undergraduate Internship Program at East Los Angeles College and the Vincent Price Art Museum. In partnership with the Smithsonian Latino Center and the Smithsonian Office of Fellowship and Internships, in January we will send four students from East Los Angeles College to Washington D.C. for museum studies internships. The program creates a pipeline to increased Latinx participation and representation in American art museums.
I believe museums not only reflect culture but are also a site where critical conversations unfold. Now, more than ever, diverse voices need to be heard and we ask for your support to help us to continue and to expand our efforts. As Vincent Price once stated, "Art is excitement which if we can't create ourselves, we can at least, through the love of it, make available to others."
VPAM proudly serves the nearly 40,000 East Los Angeles College students as an arts tutoring center, and is a free to our community near and far.
Your contribution to the museum directly supports our exhibitions and educational programming. Your donation is 100% tax deductible. Please join us!
Thank you for your generosity as every gift makes a difference.
On behalf of the museum's board of directors, staff and volunteers we thank you for your continued support and we wish you a wonderful holiday season and prosperous 2019.
With warm regards,





Pilar Tompkins Rivas
Director